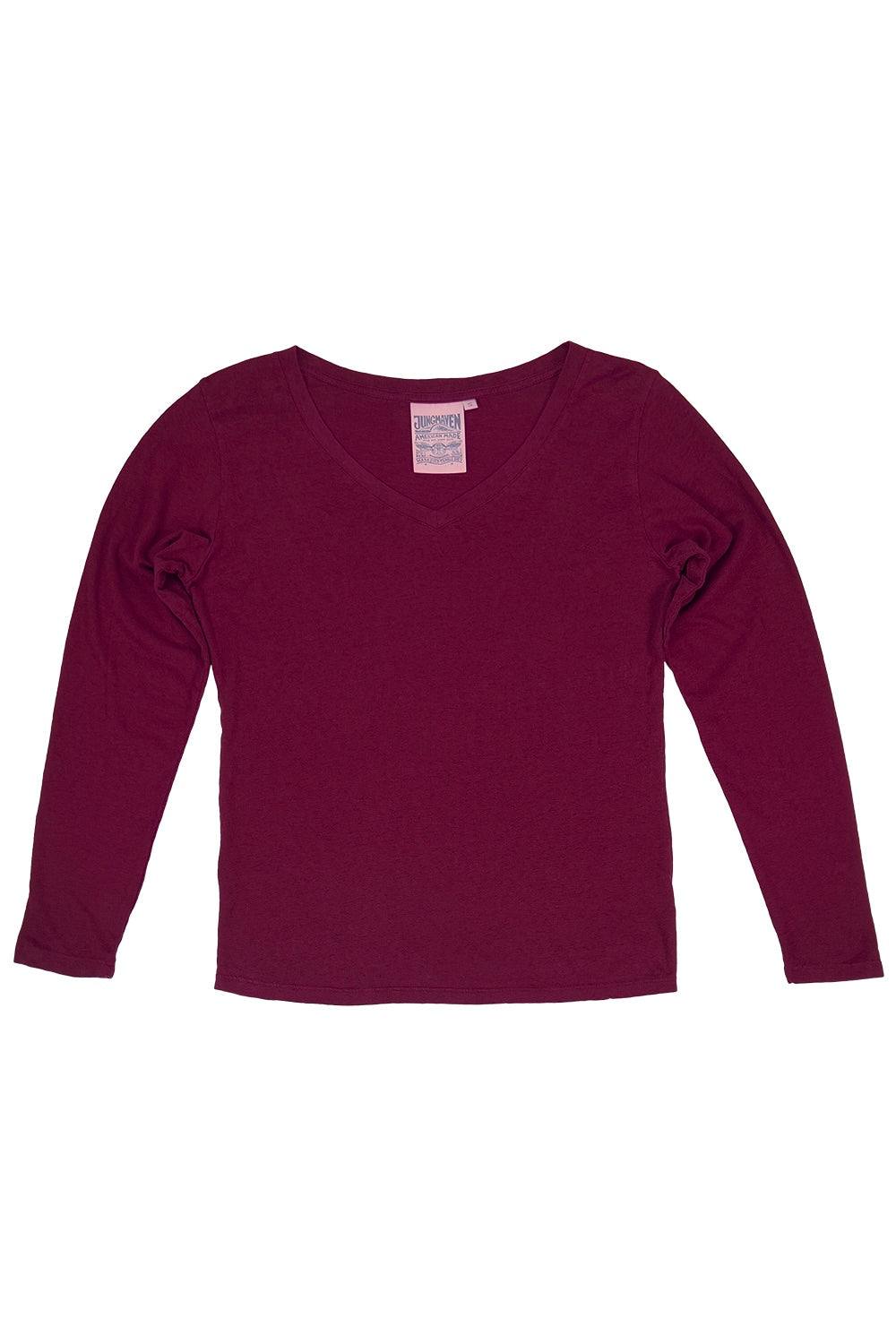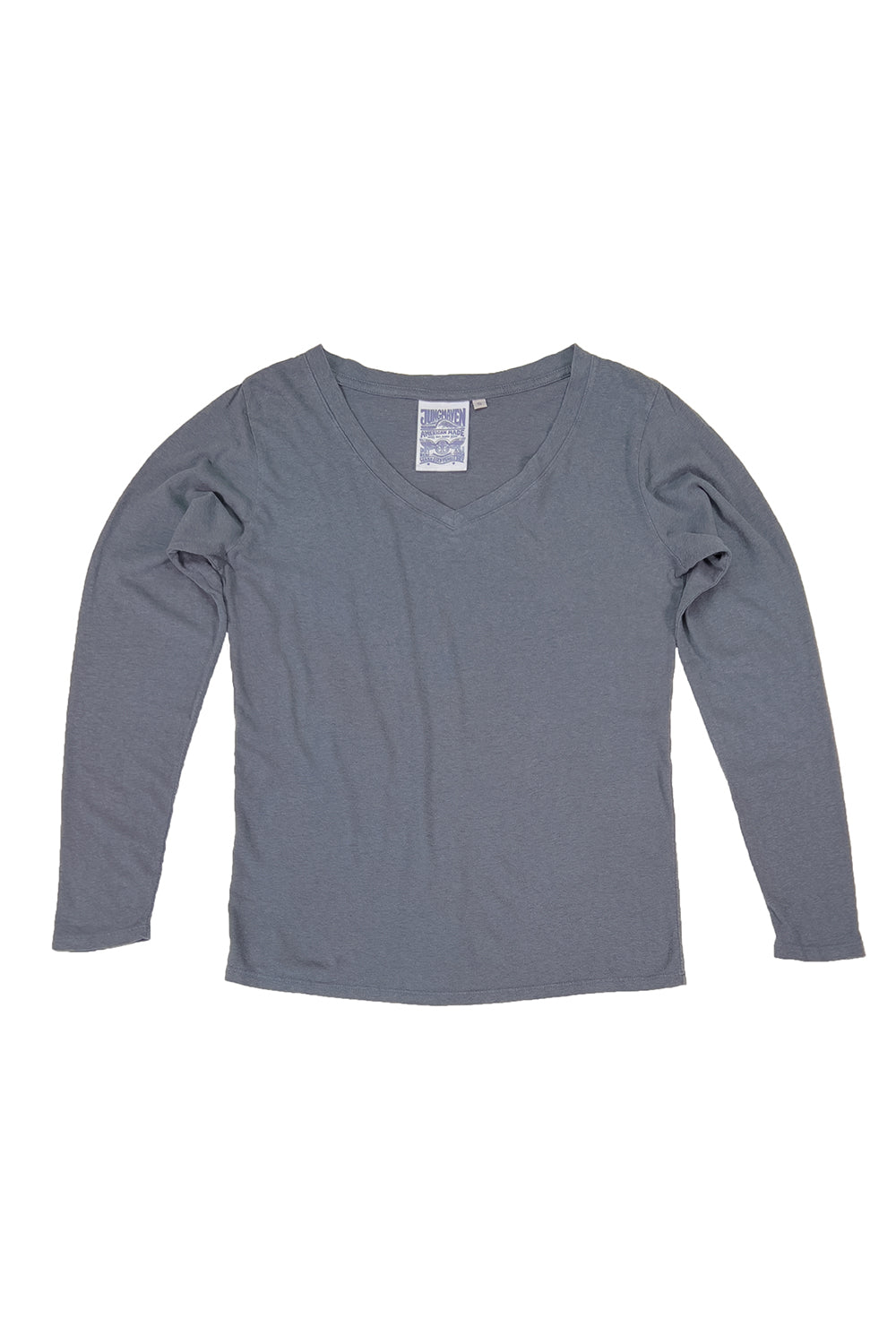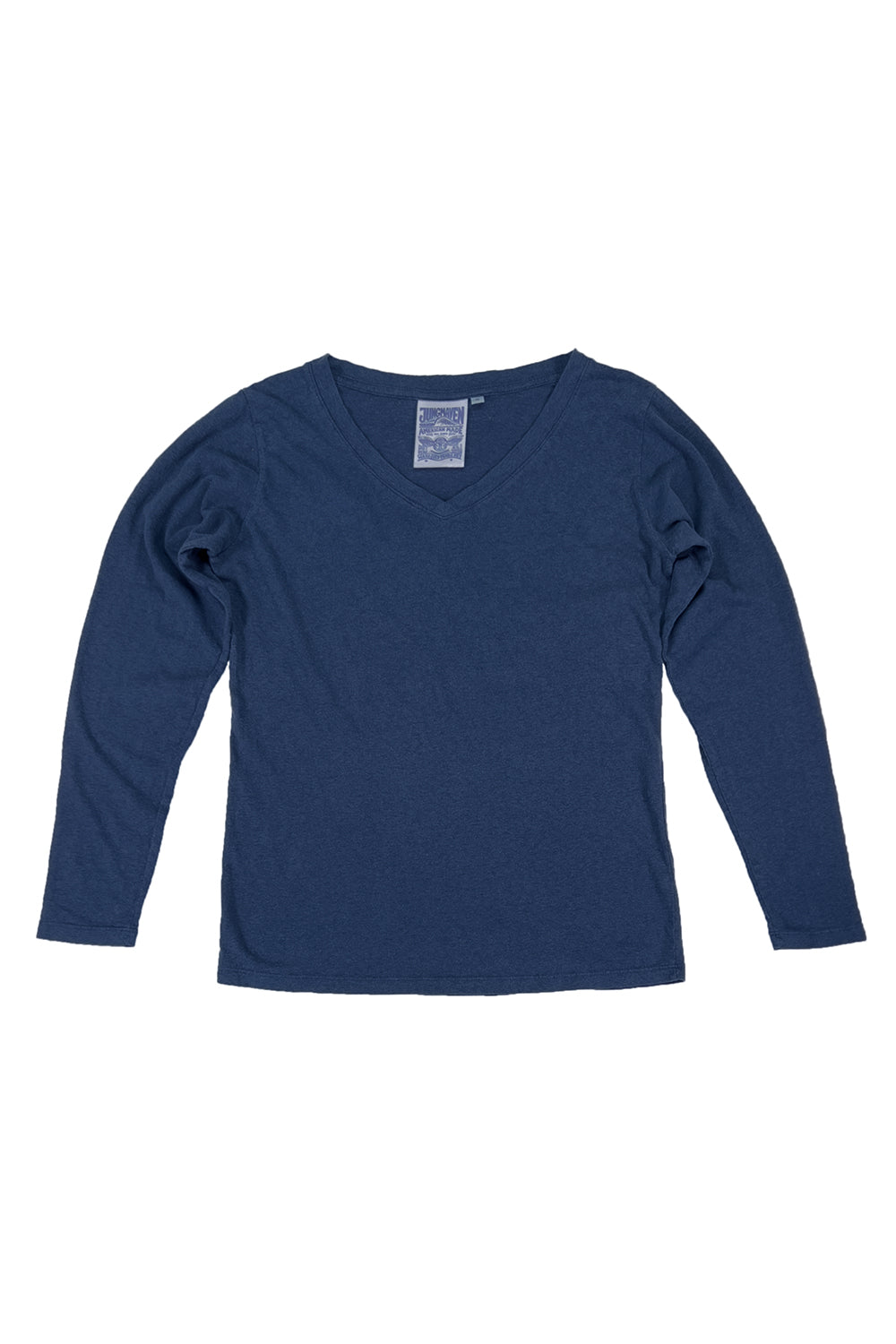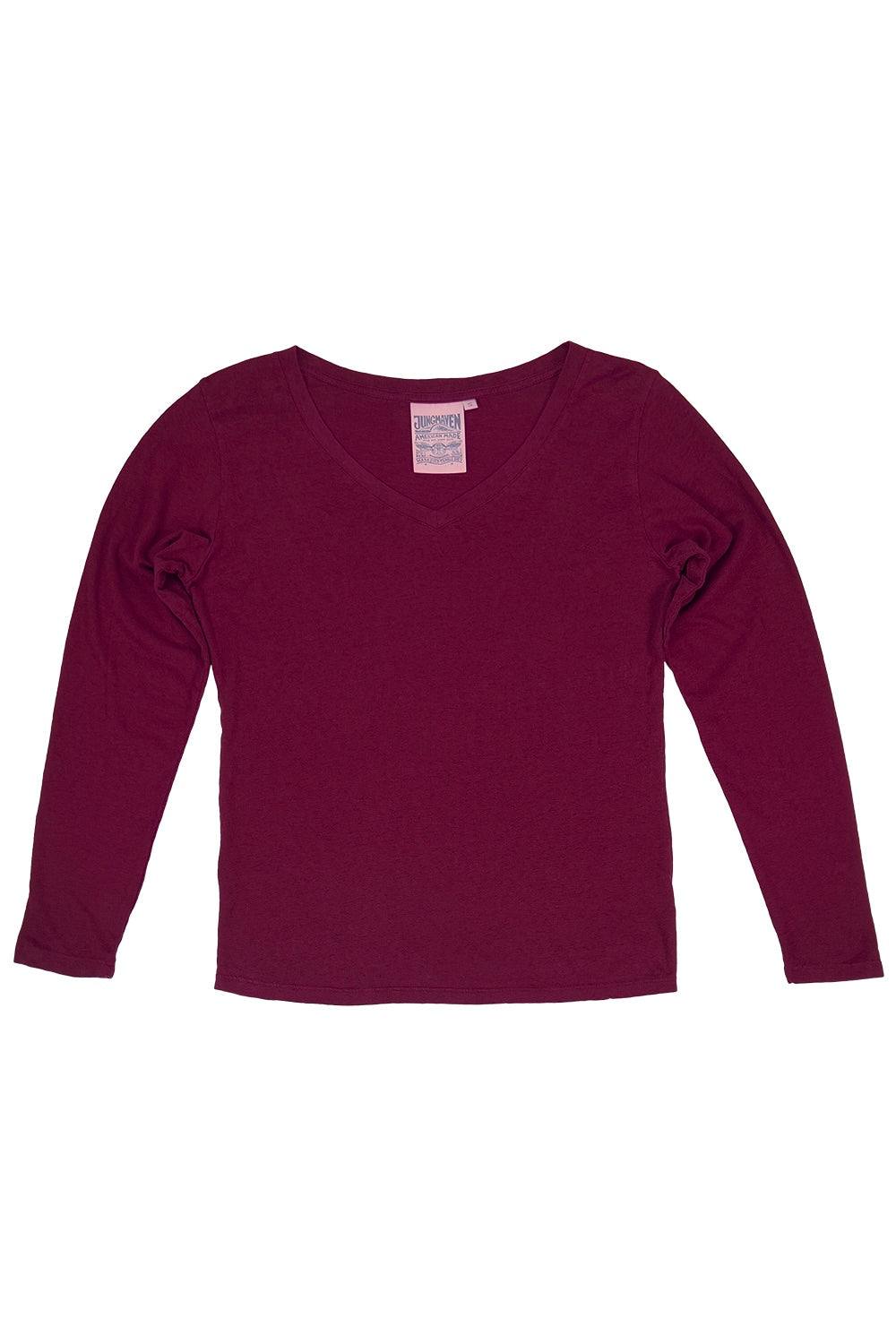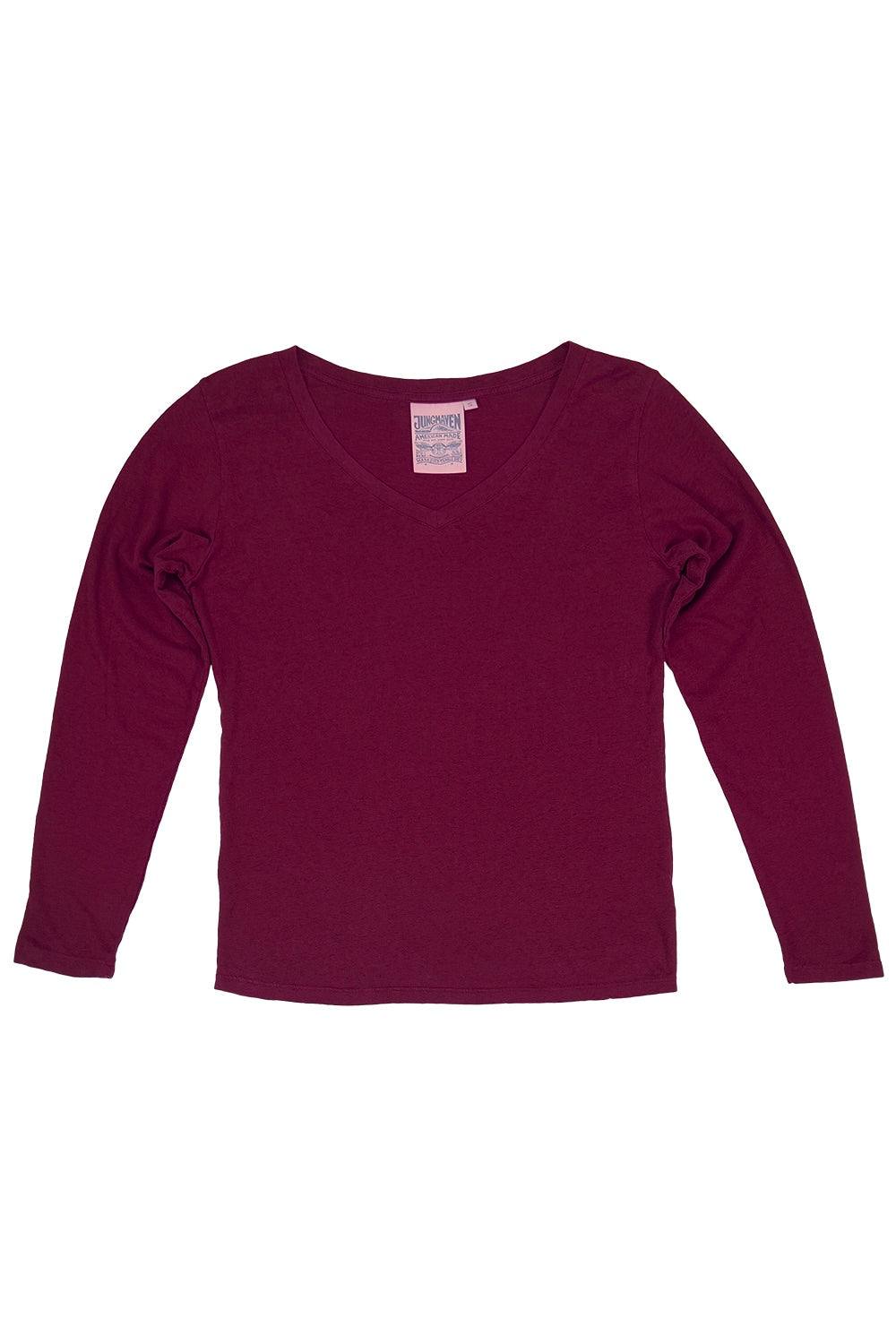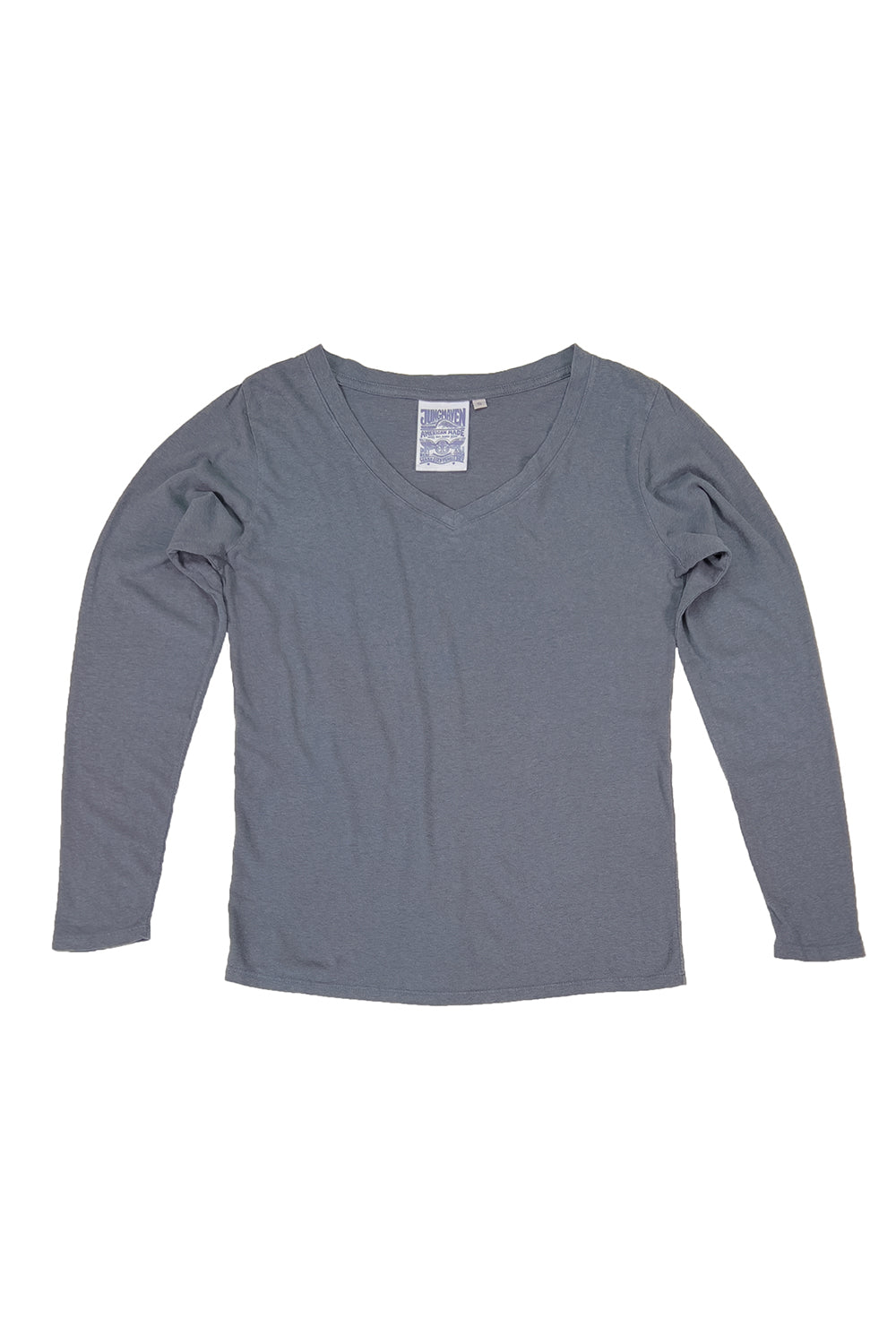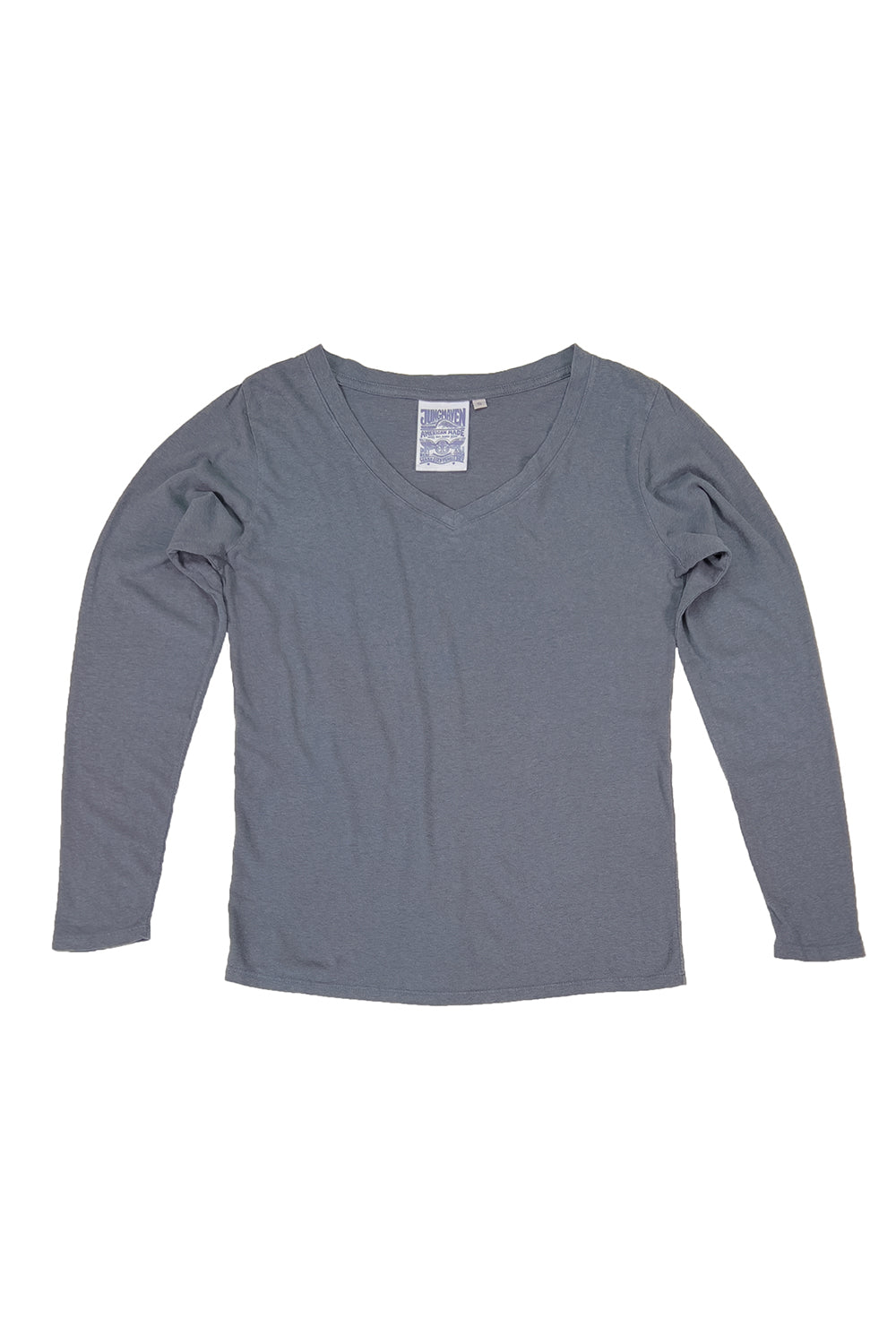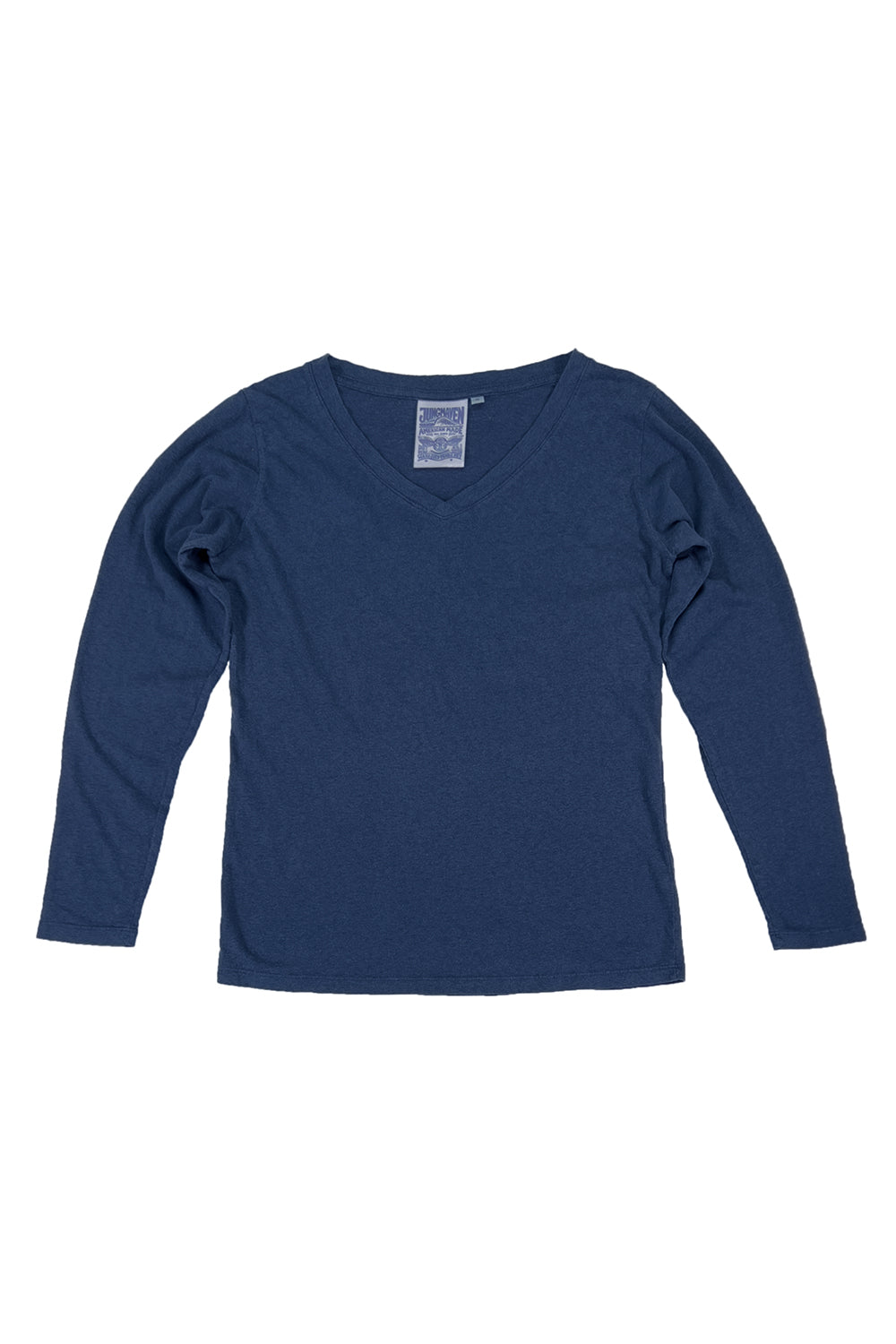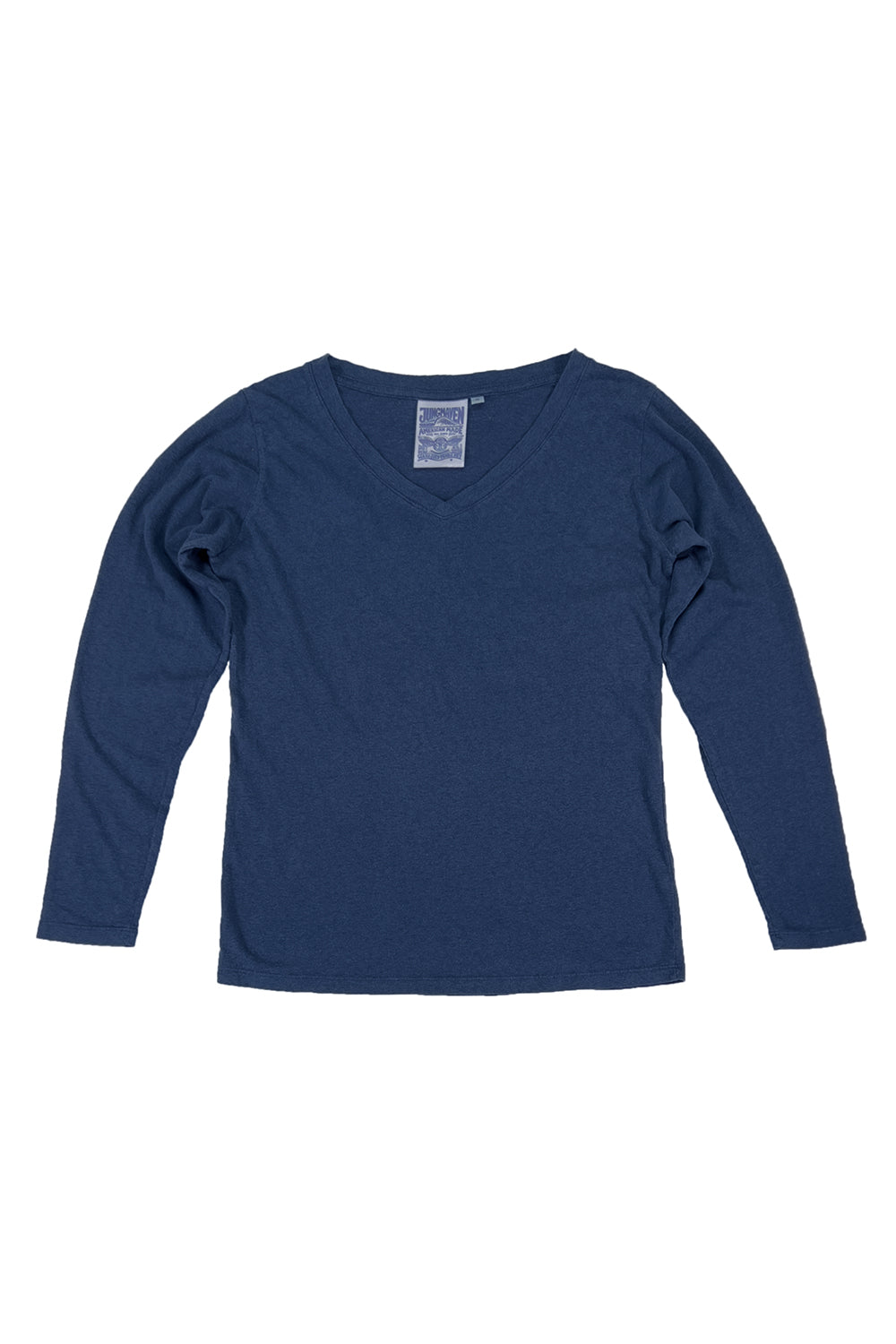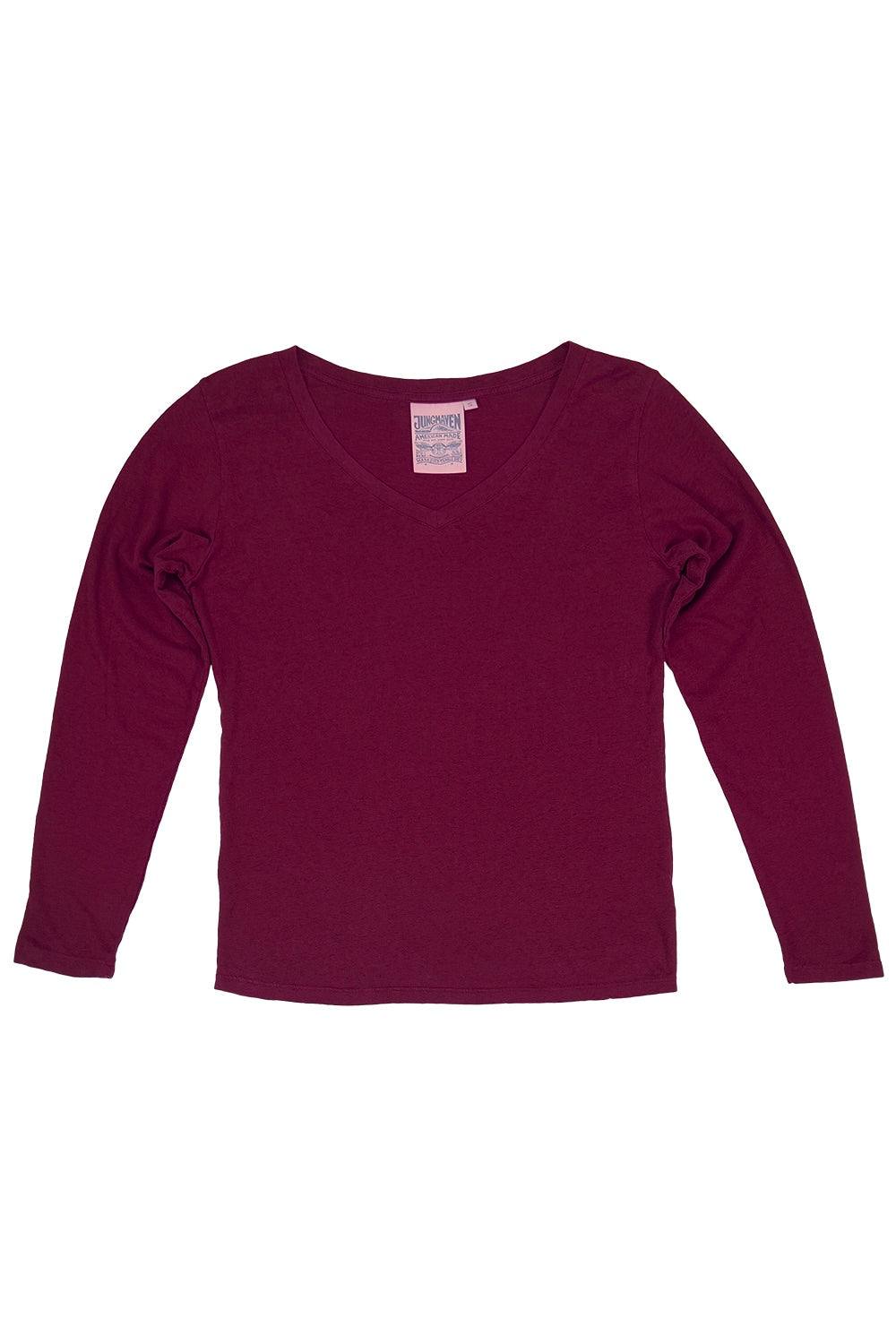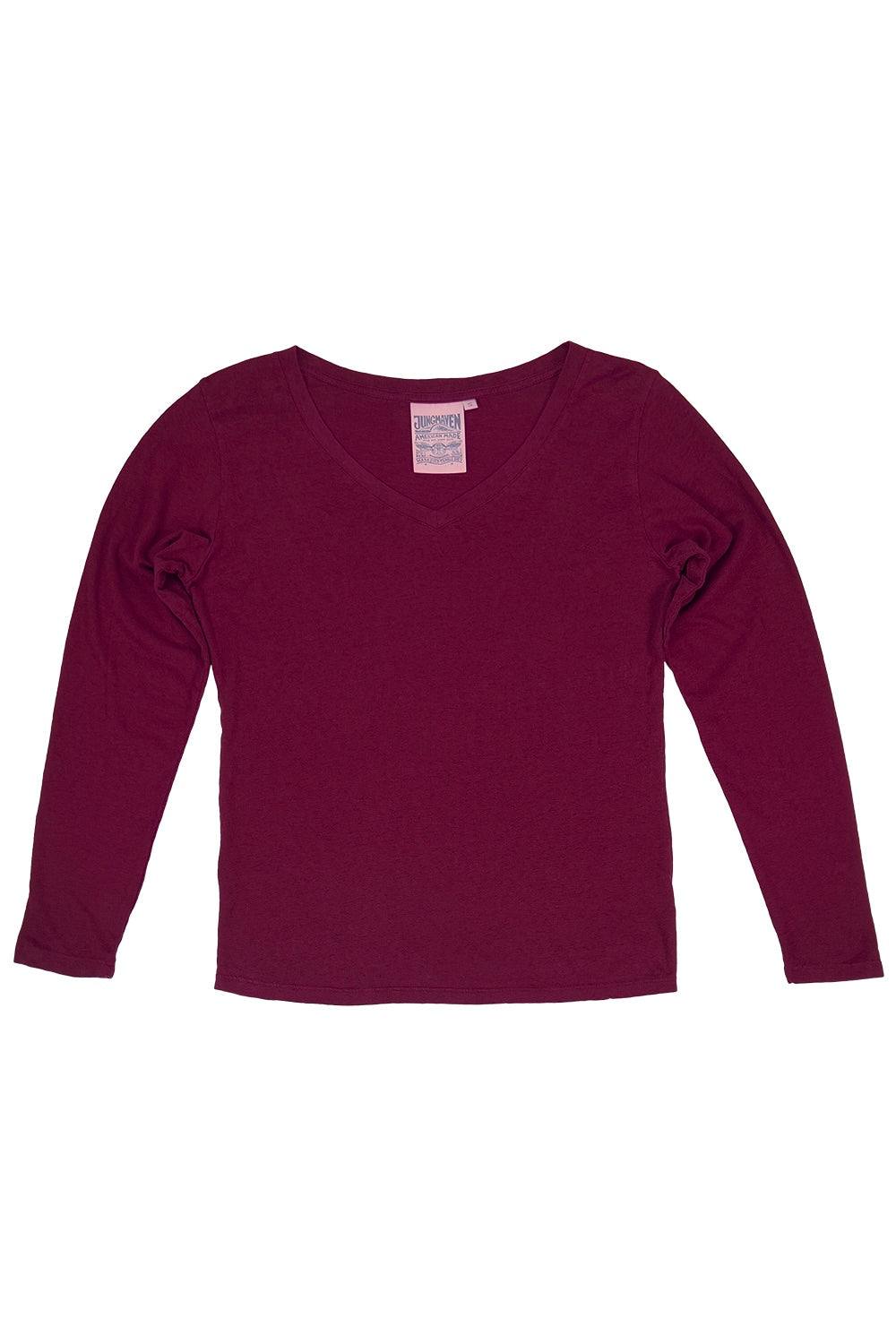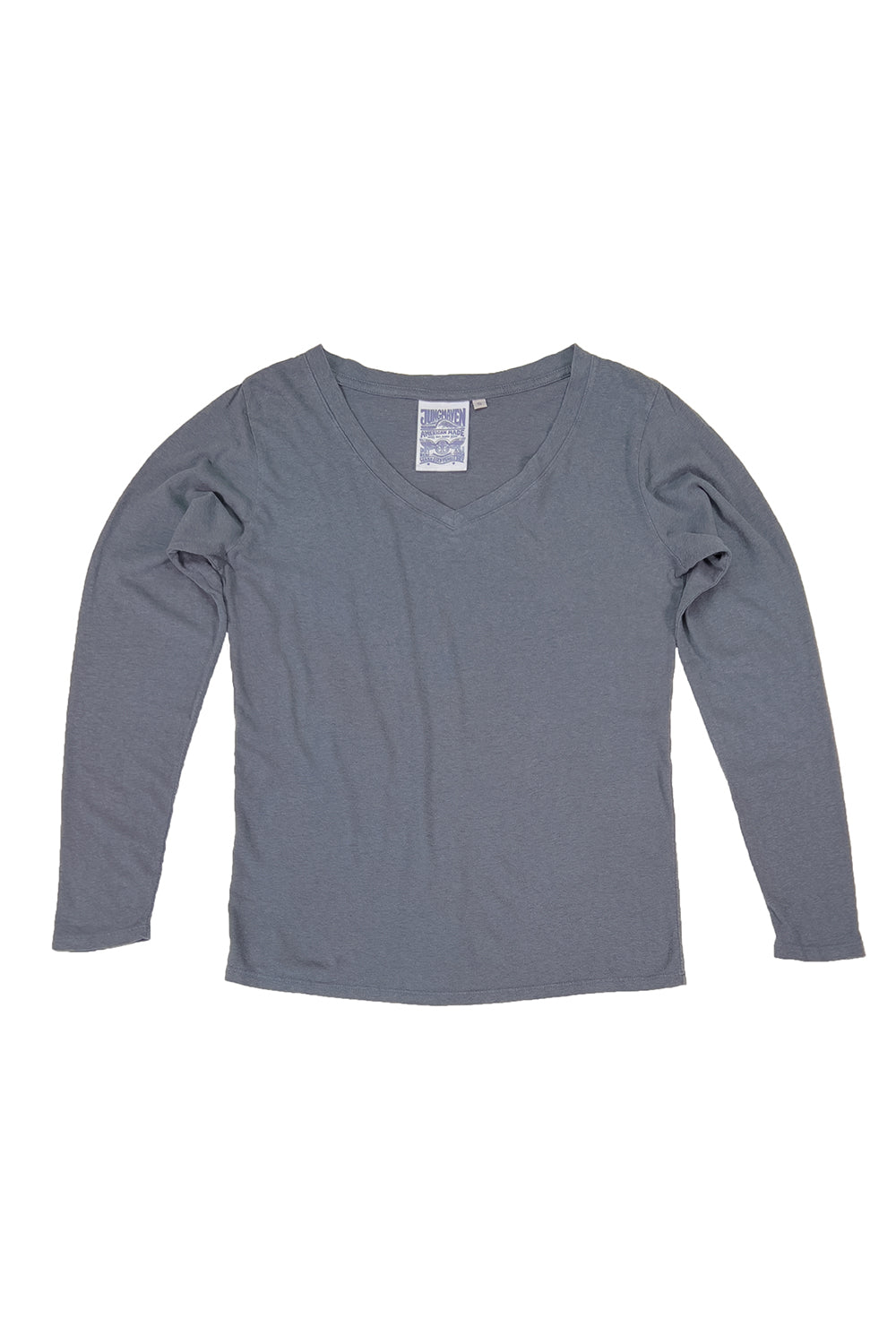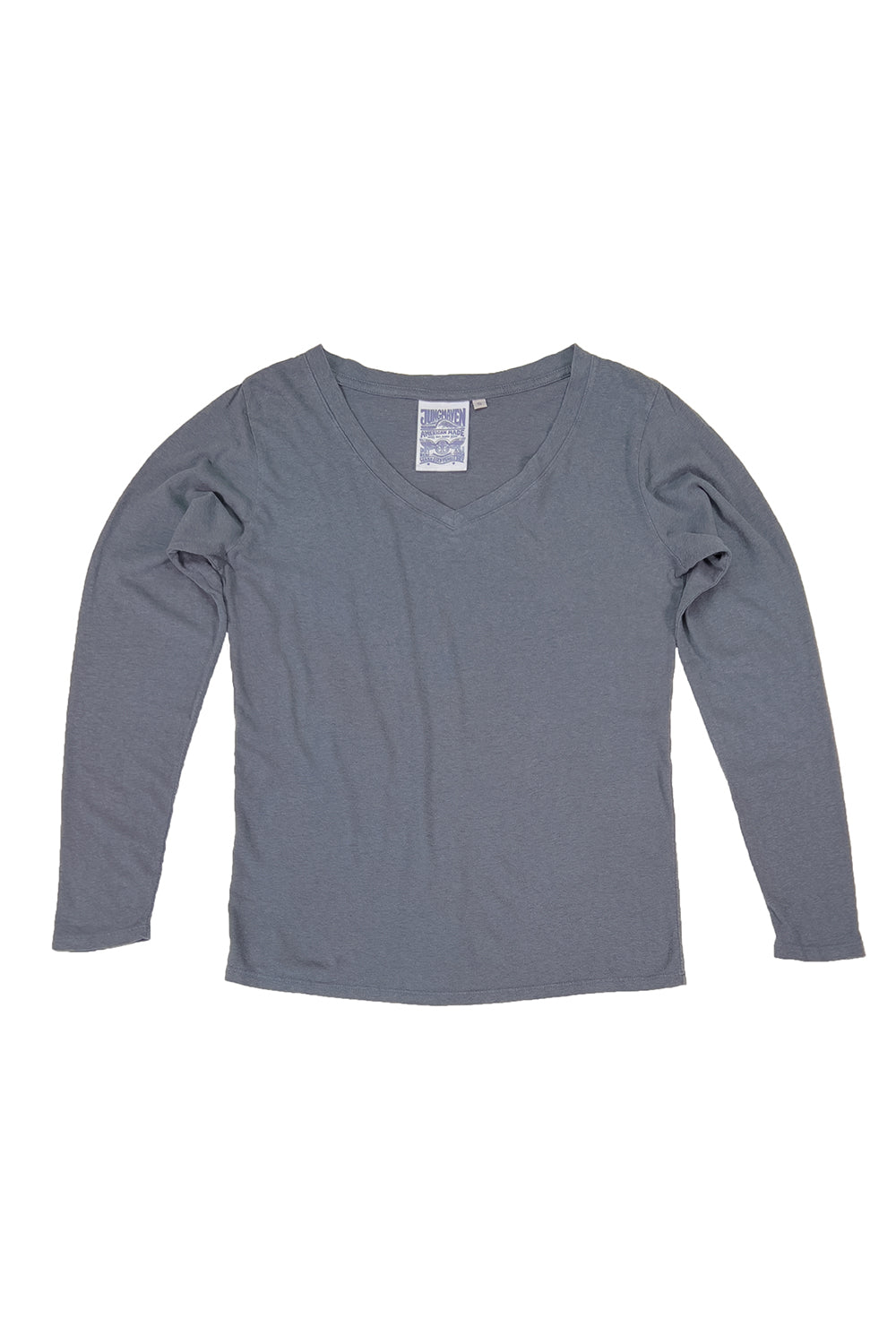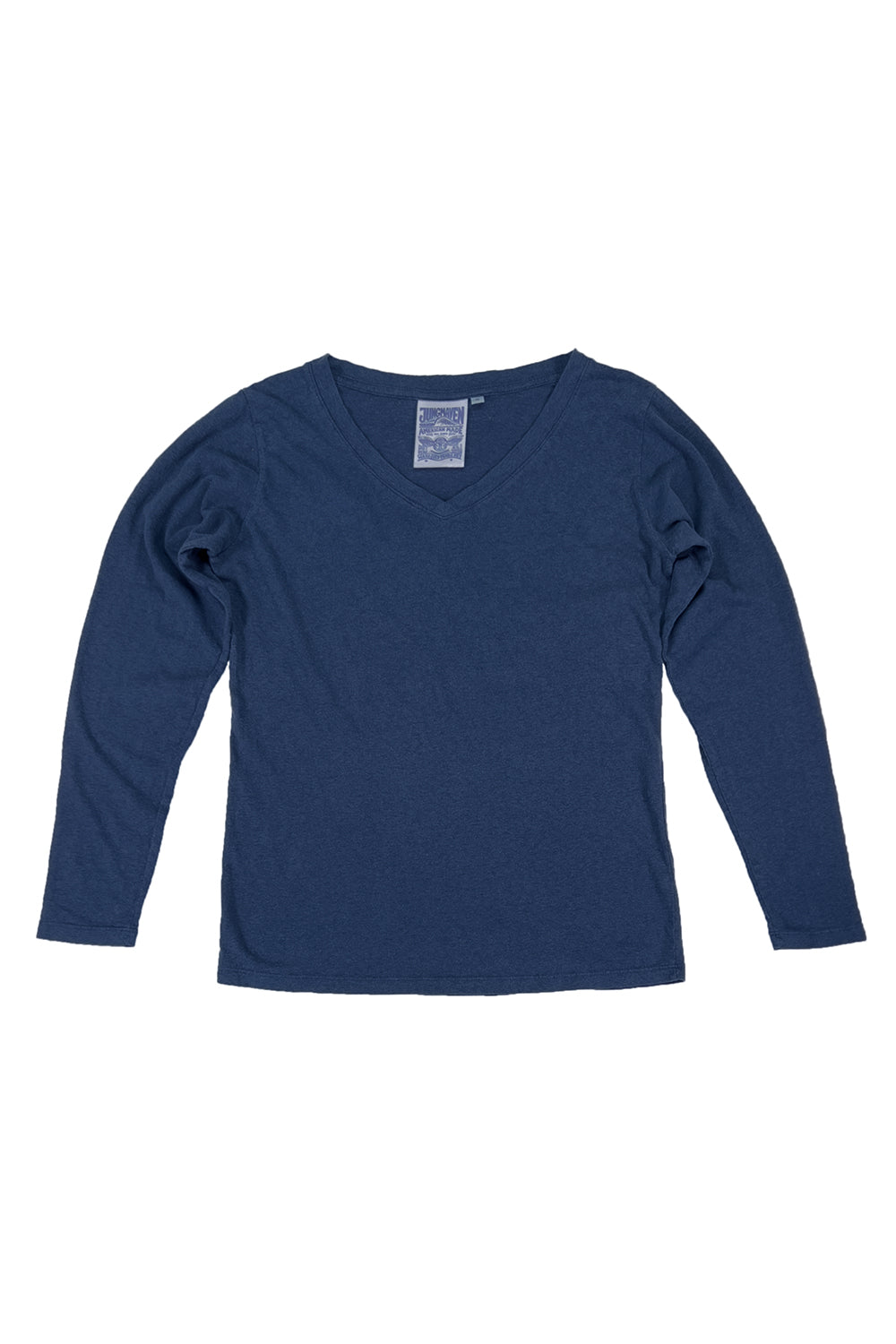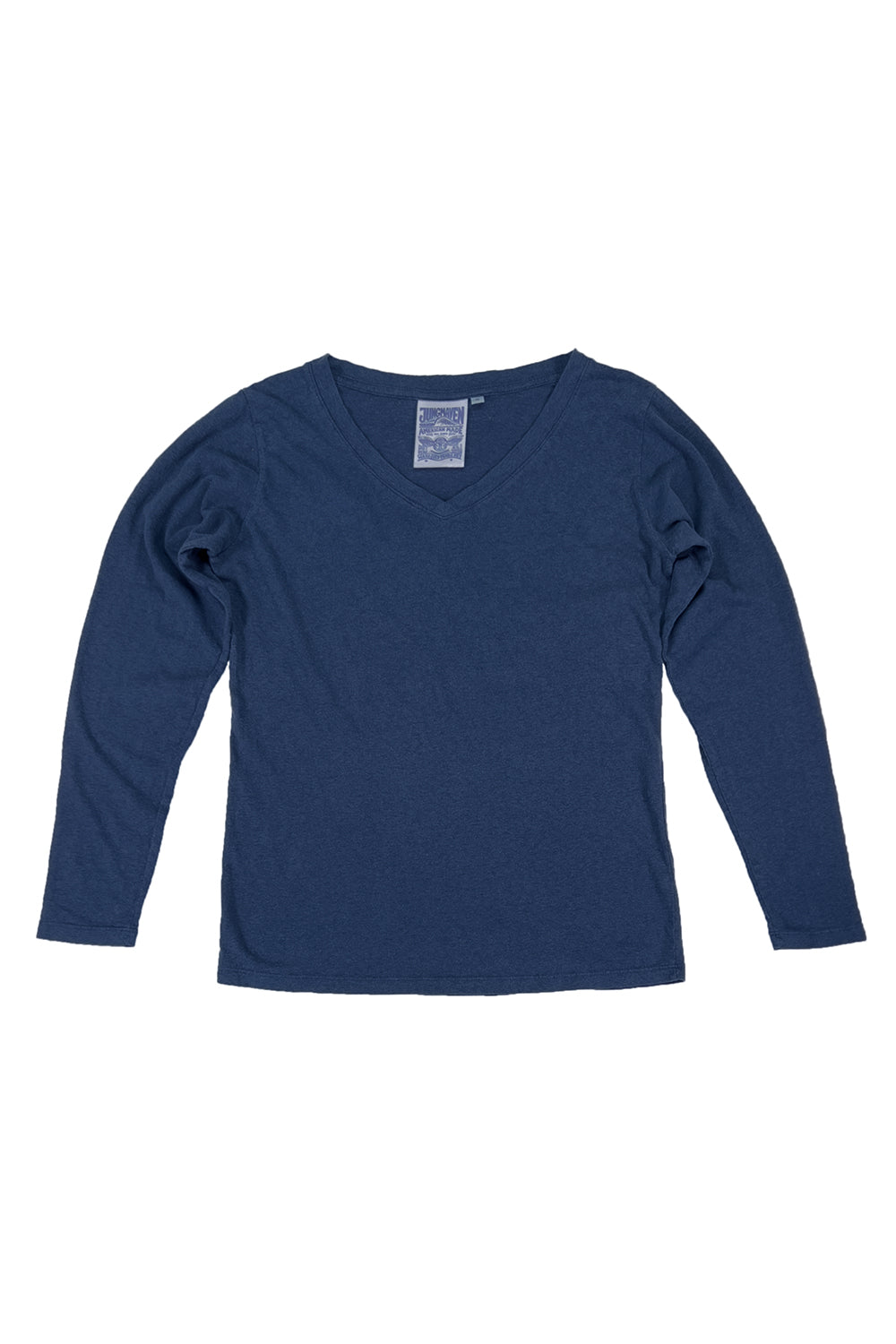 Regular price
Sale price
$62
A cut that never goes out of style, built from a carefully blended hemp that creates the perfect drape. The gentle V-neck lends a hint of sophistication to this wardrobe staple. Created as the long sleeve version of our bestselling Paige V-neck.
Women's Sizing

Men should typically size up, but fit is best determined by referencing the size chart. 'Women's Sizing' indicates sizing based on standard garment manufacturing terms, and is not meant to suggest gender identity.

55 Hemp/45 Organic Cotton - Jersey

5 oz

Garment Dyed

The finished garment is washed in color, rather than dying the fabric prior to cutting and sewing. This results in subtle variations of color and a softer texture. Washed White is not garment-dyed.
Hemp Fabric Care

Hemp will take good care of you, especially if you take good care of it. Below are some suggested tips for taking the best care of your hemp.

HEMP + ORGANIC COTTON BLENDS:

Machine wash cool, gentle with like colors.
Tumble dry, low heat. 
Do not use spot laundry cleaners, bleach or other chemical and enzyme cleaners like oxi-clean. 
Take care not to wash with garments with zippers or velcro or towels with texture as this will cause abrasion and pilling.

HEMP + MERINO WOOL BLENDS:

Follow the same instructions as above for Hemp + Organic Cotton blends, but be extra careful to only tumble dry on very cool settings.
Laying flat to dry is the best way to maintain integrity of wool fibers. 

See more hemp fabric care tips here.
Shipping & Returns

SHIPPING

We offer free ground shipping for all domestic orders over $175.

All orders under $175 we offer a flat rate of $7.

*We aim to ship your order within 3-5 business days of when it's placed (and sooner whenever we can), but not guaranteed. Sometimes due to higher order volumes during busy times, it might take a bit longer.

If you don't want to wait (we get it!), we also offer expedited shipping options.

Standard Shipping | *Est. 6-10 business days - $7
Two-Day Shipping | 2-3 business days - $25
Overnight Shipping | 1 business day - $40

Delivery times are best estimates and do not include weekends or holidays.

Expedited shipping orders must be placed before 12pm (noon) PST to ship the same day.

For more information including international shipping, visit our FAQs.

RETURN + EXCHANGES

Jungmaven gladly accepts returns of new, unworn, unwashed merchandise with tags attached within 30 days of purchase. Items must be returned in the same condition in which you received them, with hang tags attached*. Final Sale items are ineligible for return or exchange. For more information visit our FAQs.
Jungmaven Hemp Fabrics

All Jungmaven clothing is cut and sewn in Los Angeles, California with high quality, globally sourced materials. Select bedding and accessories are currently made in China, and we work closely with our manufacturer there to ensure safe working conditions and responsible sourcing.
Liquid error (snippets/product-media-modal line 38): Could not find asset snippets/product-media.liquidLiquid error (snippets/product-media-modal line 51): Could not find asset snippets/product-media.liquidLiquid error (snippets/product-media-modal line 51): Could not find asset snippets/product-media.liquidLiquid error (snippets/product-media-modal line 51): Could not find asset snippets/product-media.liquidLiquid error (snippets/product-media-modal line 51): Could not find asset snippets/product-media.liquidLiquid error (snippets/product-media-modal line 51): Could not find asset snippets/product-media.liquidLiquid error (snippets/product-media-modal line 51): Could not find asset snippets/product-media.liquidLiquid error (snippets/product-media-modal line 51): Could not find asset snippets/product-media.liquidLiquid error (snippets/product-media-modal line 51): Could not find asset snippets/product-media.liquidLiquid error (snippets/product-media-modal line 51): Could not find asset snippets/product-media.liquidLiquid error (snippets/product-media-modal line 51): Could not find asset snippets/product-media.liquid