Farming the Sky
Posted on April, 20 2018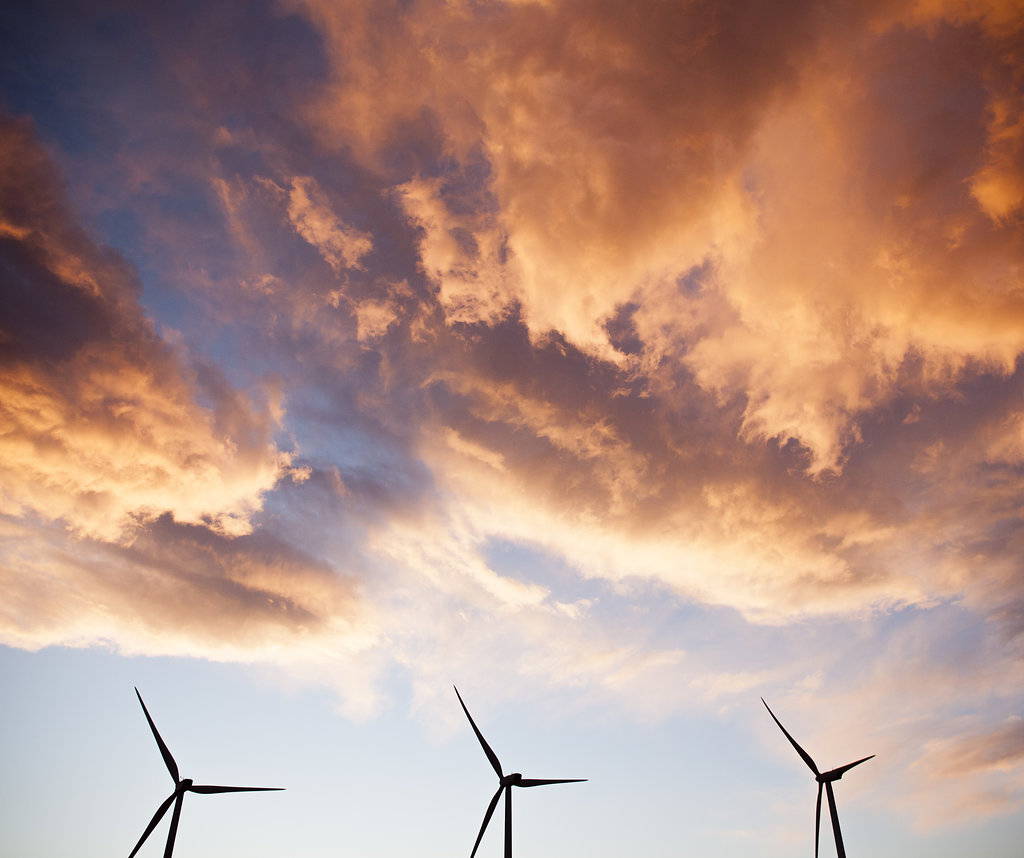 Jungmaven and Chelsea Parrett go way back. We long admired Chelsea's photography and stories about road trips, campfires and hanging with friends in the wild west. Our collaboration started at the first ever Desert and Denim event in Joshua Tree, three years ago. Since then, Chelsea has been a go-to photographer for us - capturing the essence of Jungmaven and bringing our styles to life on the web.
We were blown away (pun intended) by her recent work. Big skies, purple sunsets, fields of flowers and the surprise wandering calf - all captured at wind farms across the country. Check out some of our favorite shots and a Q&A with Chelsea Parret below.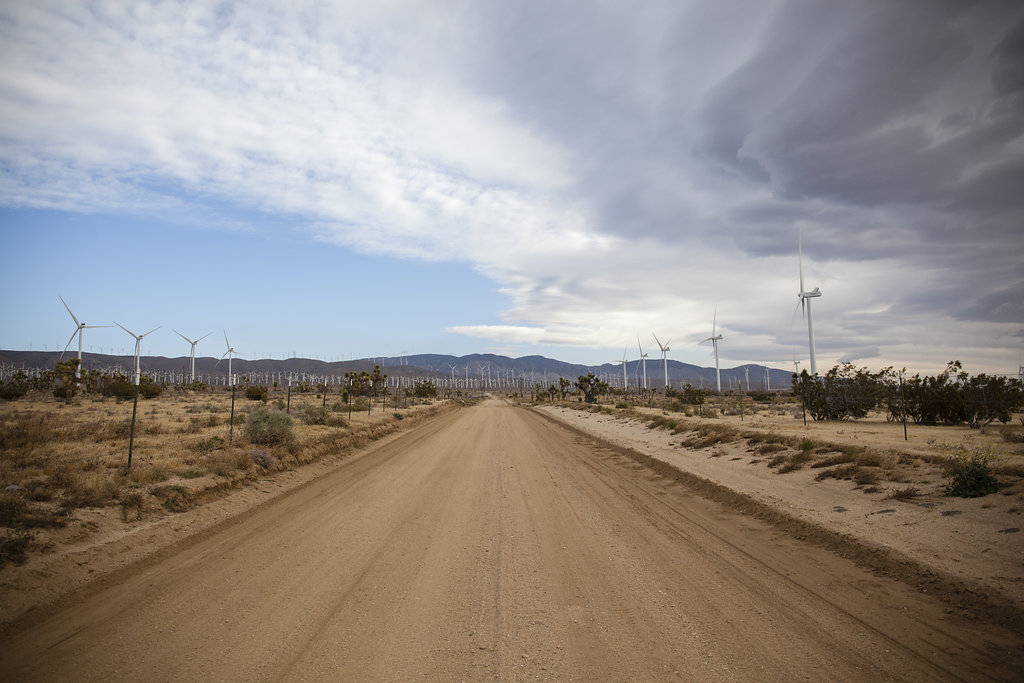 Jungmaven: We know you as our go-to photographer for our website. We love seeing this other side of you - what set you on the path to photographing these landscapes?
Parrett: I was commissioned by a renewable energy company to shoot their wind and solar farms for internal documentation and to build creative assets around each farm they manage. This entailed both landscape photography shots of the farms and intimate interviews and photos of the landowners, facility operators and key community stakeholders. To be honest, coming into this project I had the expectation that it would be pretty boring... I thought I'd be doing simple landscapes on farmland and that I already knew what to expect.
In reality, exploring the rural farms and country roads led me to so much beauty. I found myself moving at a much slower pace - the days outside would drag on and I'd find myself revisiting the same little corners to see how it changed throughout the day, the light, the plant life, the animals grazing. I'd make friends with the local cows, some herds more friendly than others, and sit in stillness - it's a very meditative type of work.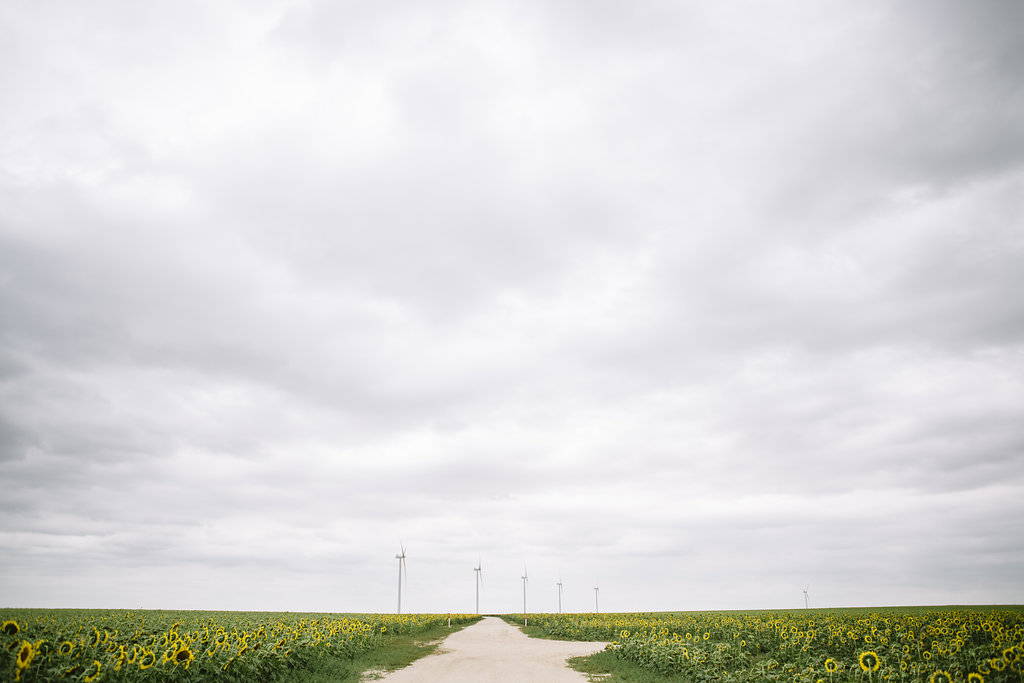 Jungmaven: It's a surprise to see fields of flowers in these landscapes. It looks like most of these windmills exist on farms that are cultivating other crops. Is it typical for wind farming to be a secondary business?
Parrett: Yes, almost all of the landowners have a primary form of farming or ranching on their land and wind or solar has become either a secondary form of farming the sky or in many cases the only way they can afford to continue their lifestyle or retire. With changes in our economy and the rise of big business farming, small town farmers have to find other ways to supplement their income. A sustainable option in wind or solar energy on a farm has a hugely positive impact. Additionally, many of our nation's farmers are aging and there are not enough young people moving into these roles. By maximizing land profits with renewable energy, these essential jobs become a lot more attractive to younger generations.
One of the most important things I have come to understand is how the tax revenue of these renewable turbines and panels help revive small rural American towns and educational systems. The amount of money coming into a township not only keep amenities like libraries open; but teachers get paid more, students have access to better tools and programs, new roads and infrastructure are built and local businesses benefit. It's pretty amazing to hear the stories of how communities have been revitalized because of this work. It's a powerful tool to convince people that it's a positive addition to the rural American landscape and way of life.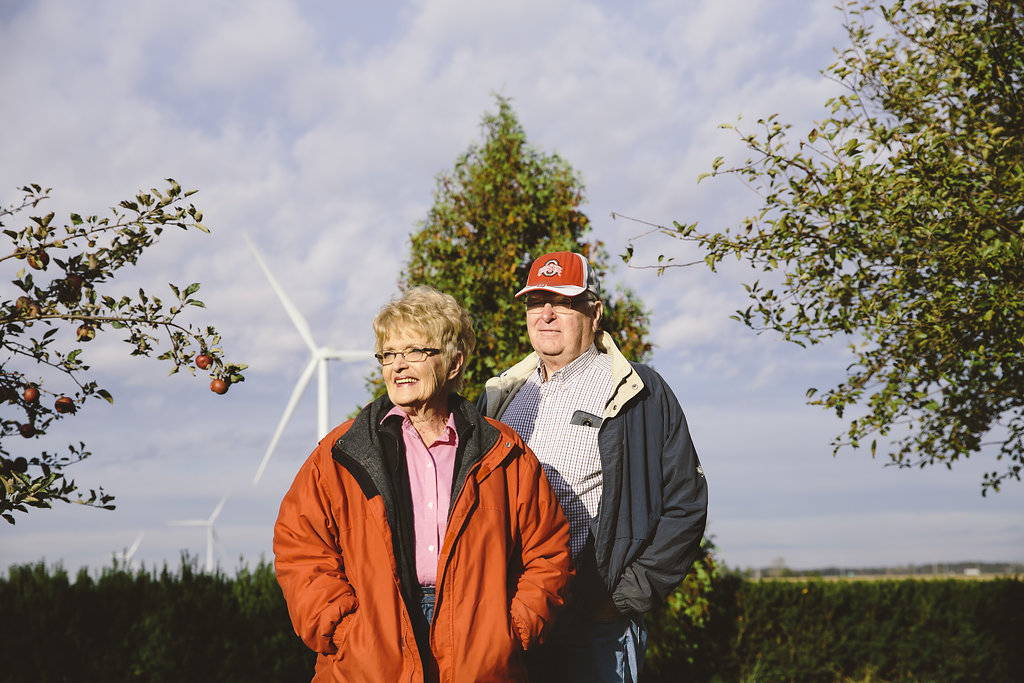 Jungmaven : Did you spend much time with the landowners on your trip? What did you learn from them?
Parrett: Yes, I had the pleasure of meeting with 2-5 landowners on each trip I take and usually spend 1-2 hours total interviewing each of them in their home. It's been one of my favorite aspects of this work, spending time in the home of someone I would never have had the opportunity to meet, or share a cup of tea. Quality time and listening to others is what I believe is the way forward to real positive change and something I think we overlook.
I was nervous at first that as a left coast liberal, I think one way and they think the other way. But I found that we had so much in common and was really surprised how engaged they are in their local communities. Wind farming can be political, but it's not just about renewable energy. Many of the landowners have to convince their communities that wind energy is positive and brings revenue and life.
A more sustainable America needs conversation, patience and understanding - the solution is unity, not judgment. There are so many ways sustainability matches perfectly with the economic needs of these communities and it just takes understanding of where each side is coming from to solidify that shared vision.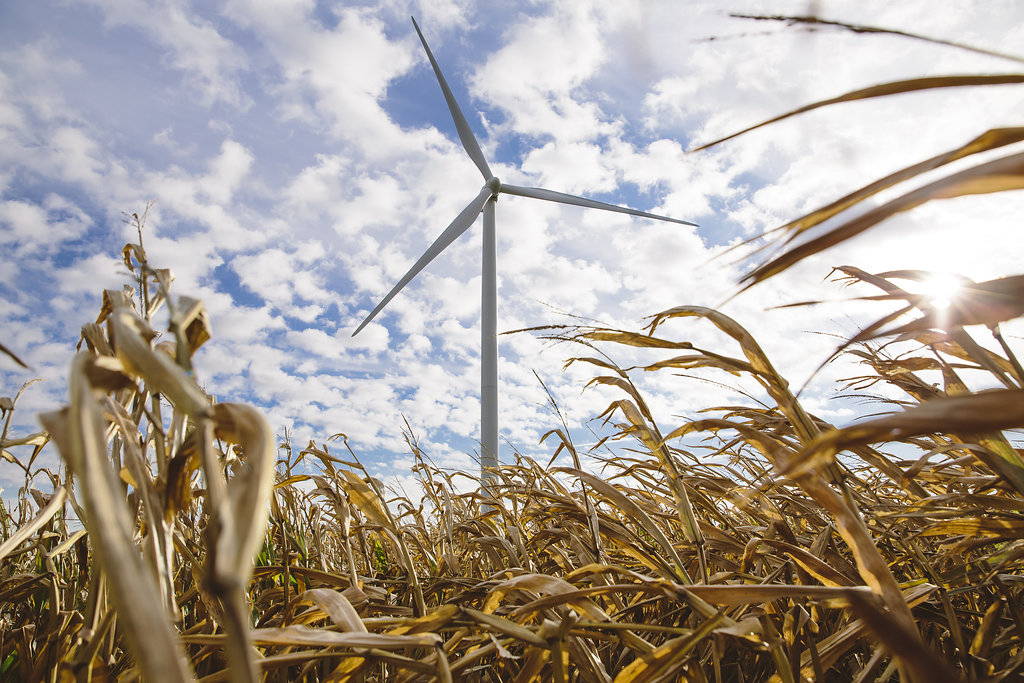 Jungmaven: Did you find that the local residents had the same appreciation for the windmills in their landscape?
Parrett: There are varying opinions about this - most people who lease land to have a wind turbine on their property quite like them, probably because it's making them some extra income. I think these landowners are utilitarian to their core and if it makes sense to have cows and tractors all over the landscape then why not add in wind turbines? The wonderful thing is these utilitarian uses of land are not opposed - they can live in harmony and do not impact that ability to ranch, farm and enjoy the land.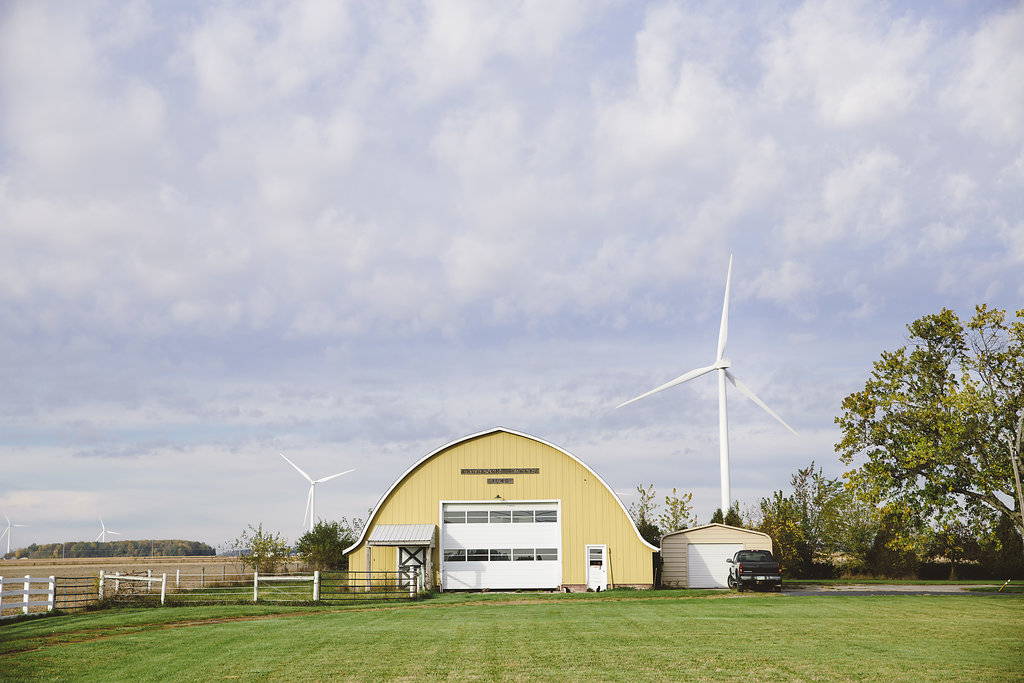 Jungmaven: Where can we go to check out more of your work for these projects?
Parrett: The photos are mostly for internal use within the company, but I often post my favorite stories and images via my instagram! @chelseaparrett
Jungmaven: What was the craziest thing that happened on this epic road trip? (if this applies?)
Parrett: SNAKES!!
Check out more of Chelsea's work at chelseaparrett.info