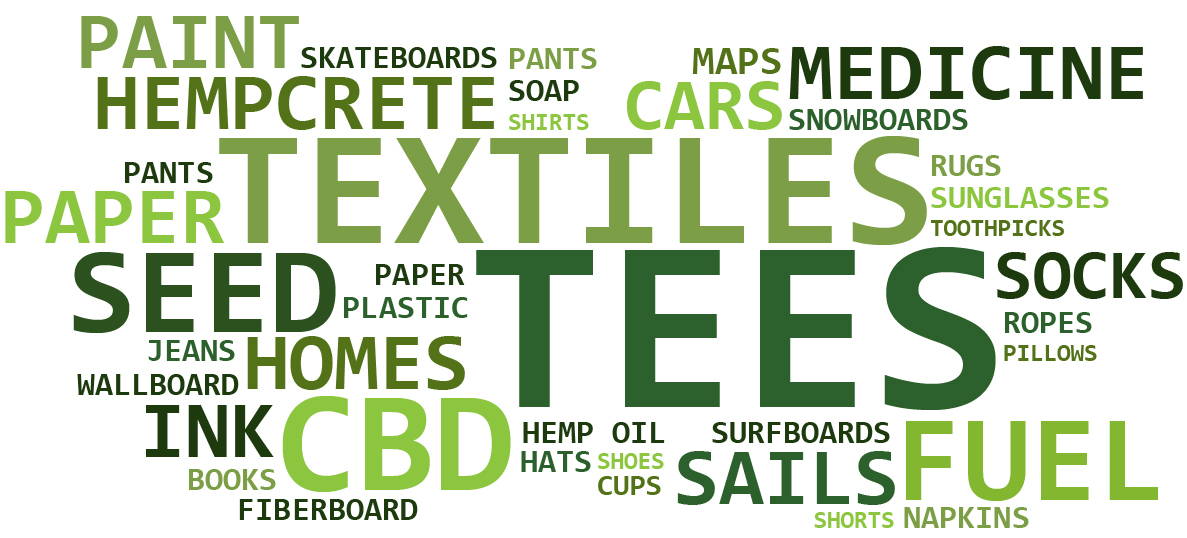 Today, during the 9th Annual Hemp History Week we are getting closer to full federal legalization of hemp with The Hemp Farming Act of 2018. This legislature will remove hemp from the Schedule I Controlled Substances, making it an ordinary agriculture commodity. American Farmers stand to grow hemp into a multi-billion dollar agricultural industry, supporting the environment in the process.
We caught up with founder and CEO of Minnesota Hemp Farms, Inc. about his career change from tech to farming, what hemp farming looks like today and the future for hemp agriculture beyond 2018.
Jungmann: It looks like you left a tech career and jumped into hemp farming about two years ago. What has that been like and what was the draw to farming industrial hemp over other crops?
Strohfus: My career in IT and Business Consulting has been a great learning opportunity. We apply most of these learned constructs of process development, data analysis, financial return on investment, execution efficiency and marketing in farming. Farming is a business and is often thought of a less complicated. In fact as most farmers and agri-businesses will attest to Agriculture is one of the most complicated, diverse and high-risk industries there is. The draw to expand our farming operation from horses, cattle, hay, corn and soybeans was really upside opportunity.
As an entrepreneur there is a longing to find the next opportunity and create something on the ground floor. While hemp is not a new crop and is in fact already a global commodity, it is a niche crop. Of course it has also been a prohibited crop the last 50 years so it is opportunistic now in the US as we come out of prohibition with the help of the 2014 US Farm Bill and now more recently hopefully the "Hemp Farming Act of 2018". Hemp has many existing markets today for food and fiber. Farmers can immediately add this crop to their rotations and diversify with profitability. The scale of those profits depends on many things because as stated food/grain is a global commodity already. Other crop markets (hemp extracts/CBD, bio plastics etc.) are developing, which adds additional intrigue and potentially vastly higher profits to growing hemp.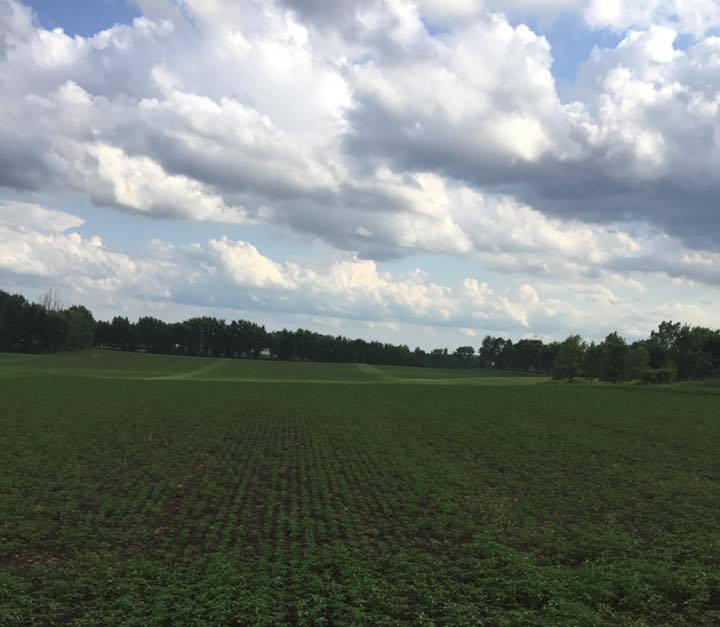 Jungmann: What are the strongest opportunities from legalization of industrial hemp in Minnesota? What does the industry need help with in order to get hemp working for us again in the Midwest?
Strohfus: The biggest legalization hurdle that remains as of this moment is still Federal Commercial Production. The Hemp Farming Act of 2018 would change that by finally categorizing hemp like other Agriculture crops for full commercial production. It opens the door to normal expected support like crop insurance, grants and banking. These are basics that farmers have for every other crop and they are required to grow hemp in a serious and scalable manner in the United States. The farm bill of 2014 was helpful to jump start the industry but it has not allowed the full potential due to other bureaucratic federal regulations. I am optimistic these roadblocks will finally be removed with the passage of the Hemp Farming Act of 2018.  
The other single biggest limitation for wide spread commercial acre increases is the lack of approval for Commercial Livestock Feed. The AAFCO needs to approve hemp as a Commercial Livestock Feed Ingredient for pets, horses, cattle, hogs and poultry. There is no question that hemp is a safe ingredient but we have to get this approved. The process is being started and states can jump start this by passing state level "pilots" to approve the use until we have AAFCO approvals. The reason this is so critical to wide spread acreage increases is that it will establish a market floor. If human food consumption does not increase with acres we can still support stable, profitable contract prices to growers in the United States if we have a livestock feed outlet. Livestock feed is lower on the value chain but it helps secure the demand downside in case of over production. Additionally,
hemp is a difficult crop to produce for food grade. Many farmers struggle to handle grain properly post-harvest and end up with high microbials that are not suitable for human consumption. Wild Birdseed is the only non-food outlet at the moment but livestock feed would be a much larger use and support a higher secondary market price.
Jungmann: What hemp products do you see getting the most attention? Will Jungmaven be able to build Hemp Tees with USA grown hemp in the near future? What do you see as the next frontiers for industrial hemp grown in the USA?
Stohfus: I think right now it would be hard to say otherwise that the most exciting area with most explosive growth is in Hemp Extracts (aka CBD). This area continues to be a 300+ % annual growth area. The only continuing anchor around even higher growth is the DEA messaging that "CBD is a drug" and the FDA parroting of that phrase. Many retailers are now picking up CBD products that are marketed as whole plant extracts not CBD isolates. The risks of FDA prohibition is a cloud however that we hope clears soon with my assumption of HIA vs. DEA turning out in favor of our industry.  
Fiber is probably a close second however. There is a lot of momentum behind finding ways to make fiber more viable to manufactures in both textiles and in composites/ bioplastics. This is important because as we have increased acres grown we will continue to generate more biomass and having good outlets for hemp stalks is helpful. We have sold our hemp stalks to Bastcore in Nebraska. They have successfully processed this into cotton-ized hemp fiber that is ready for spinning into garments. So in summary, yes how about that USA Hemp t-shirt…or a pair of jeans!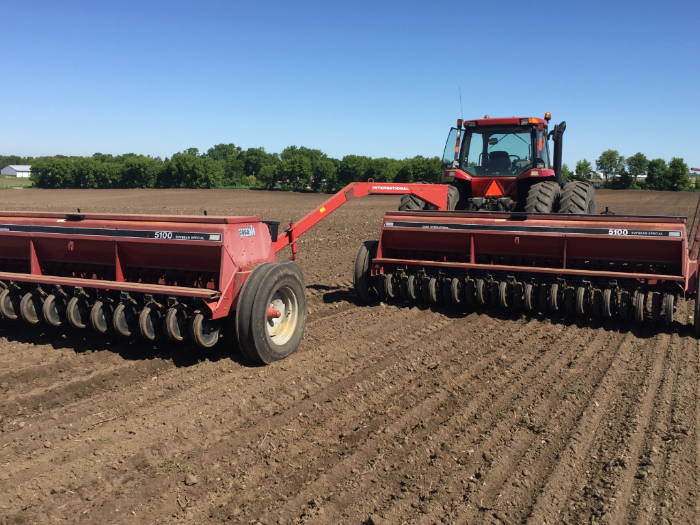 Jungmann: Is there some catch-up from the processing side to get additional uses from hemp plants grown in the U.S.?
Strohfus: There is no question that the US lags behind in processing. The obvious reason is because we have only started growing again recently. There are start-up processors in most states now but they are operating at very small scale. The challenge (at least in food processing) is that there is a lot of poor quality product hitting the market too. The concern I have is that we want new people to eat hemp for the first time and have a good experience. If they taste poor quality product they might never return. There are some good processors out there don't get me wrong but there are some ones who have challenges. The good ones have another problem, which is scale. If they are fortunate enough to get large orders they don't have the capacity to supply them. That's not great for the industry. Buyers know the US market is just getting started but they don't want to babysit their vendors along the way. The summary point here is that processors need to work together to build out a good supply chain. Not every processor can do all products well, nor at the scale needed. Networking and contract agreements in the supply chain to me are the biggest maturity issue in the wholesale food channel. In MN we are very fortunate to have good processors for some products. We are also very close to the Canadian border where we have access to the 20+ years of processing experience. We know we can deliver quality products by using these established processors, which we believe is our current differentiator.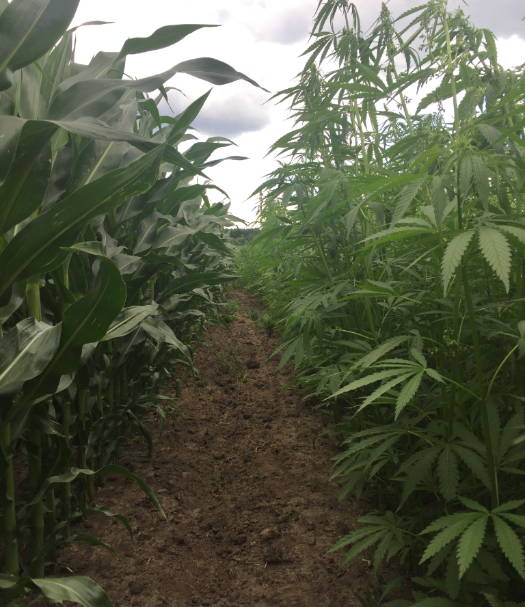 Jungmann: It seems like CBD has caught on as a legitimate health aid, do you see this market growing? Are you working on or towards CBD products? What are your main products?
Strohfus: Yes some 300% annual growth being reported in the CBD market segment. To my earlier comments we can't possibly do everything well. We are a distributor for Restorative Botanicals broad-spectrum phytocannabinoid extracts. That relationship is strong and we have been having much success selling those products online and getting some retailers to stock as well. In the next few weeks we will be bringing similar formulations to market under our retail brand Field Theory™ "Bring Hemp To Life".   This will enhance our brand outside of Hemp Hearts, Roasted Hempseeds, hempseed oil and protein powders to include tinctures, creams and balms. Did I mention how important a good supply chain is? :) Here is another illustration as to why smart partnerships are so critical to ensure quality and adequate supply. On the farming side we will be growing higher CBD varieties this year as well as exploring some new extraction technology which makes even lower grain varieties potentially viable for extraction.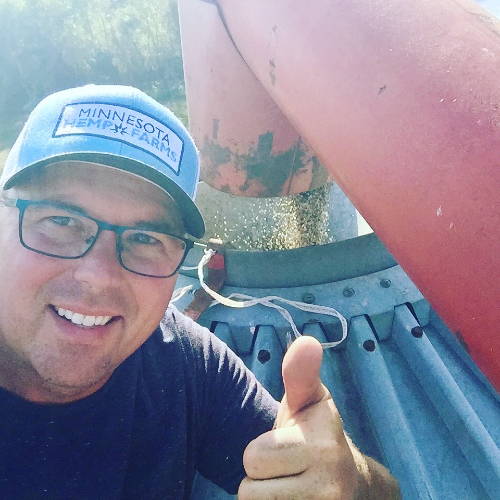 Jungmann: What advice would you give farmers that want to get involved in this industry and/or are currently in different careers looking to become hemp farmers?
Strohfus: I would have them ask themselves if they really want to be a hemp "farmer" or if you want to be a "manufacturer" or a "retailer". If you want to just be a grower/farmer that is great. Focus on that and work on your portion of the supply chain. Also don't grow without a contract for your production. There is plenty of hempseed on the global market so moving grain on spec just isn't going to happen.  
All photography provided by and owned by Minnesota Hemp Farms, Inc. and cannot be used or reproduced in any form without written permission from Minnesota Hemp Farms, Inc.