Cannabis Leaf Tees by the Dogwood Dyer
Introducing a very limited edition of cannabis color infusions on Jungmaven hemp tees by natural dye artist Liz Spencer of The Dogwood Dyer. This style was created by hand-pressing California-grown organic hemp leaves onto our classic Baja tees, using a technique called eco-printing.
Each piece is one-of-a kind, with the golden-green colors and intricate shape of the Cannabis leaf gently coaxed into the fabric with steam. Liz carefully selects cannabis leaves and artistically places them on the tee– every shirt has its own unique composition. The hemp shirts are then carefully bundled with the hemp leaves, and then steamed to release the natural pigments from the cannabis and infuse the fabric. Varying colors come from different types of cannabis & different sides of the leaves. The shirts are then cured, rinsed & washed with eco friendly detergent.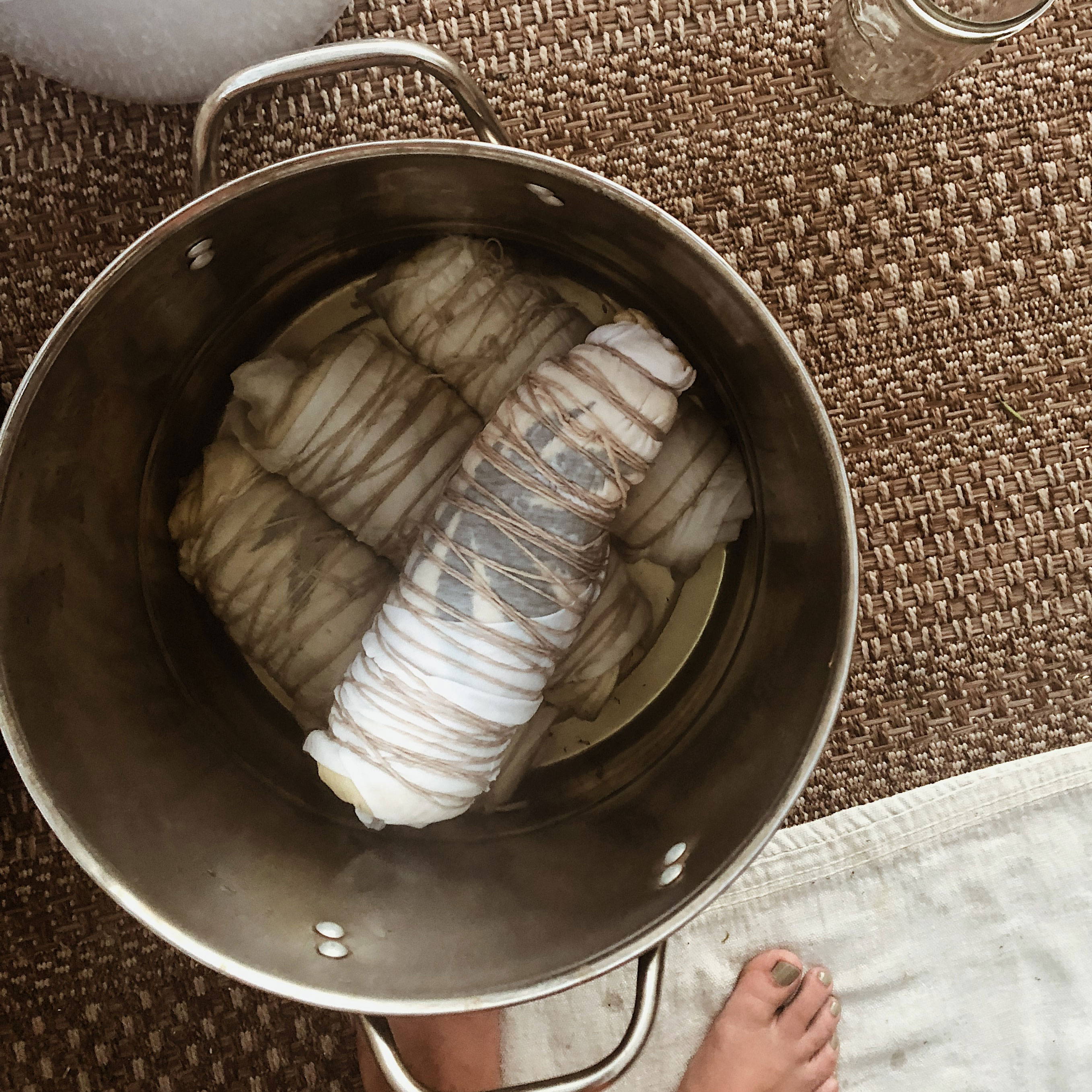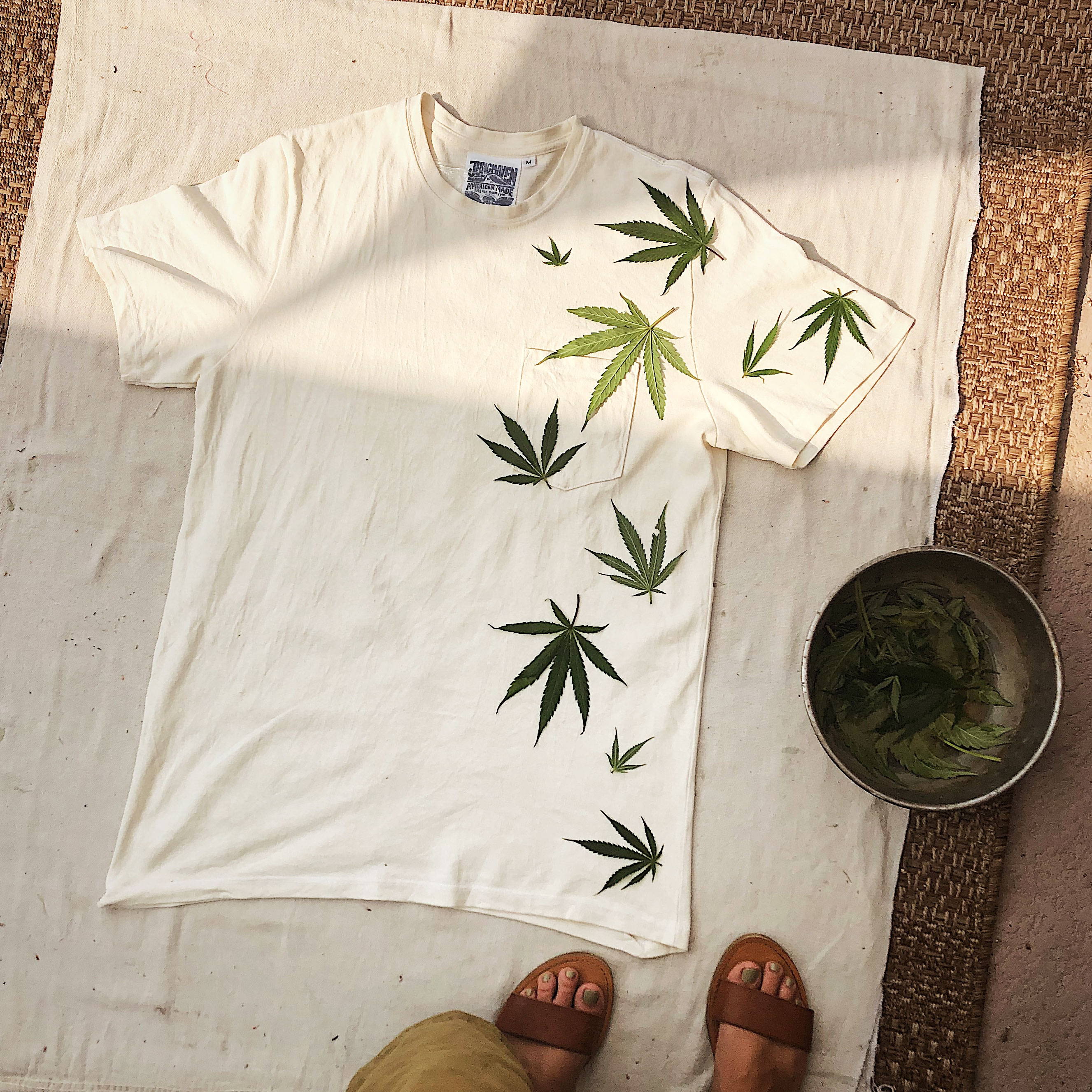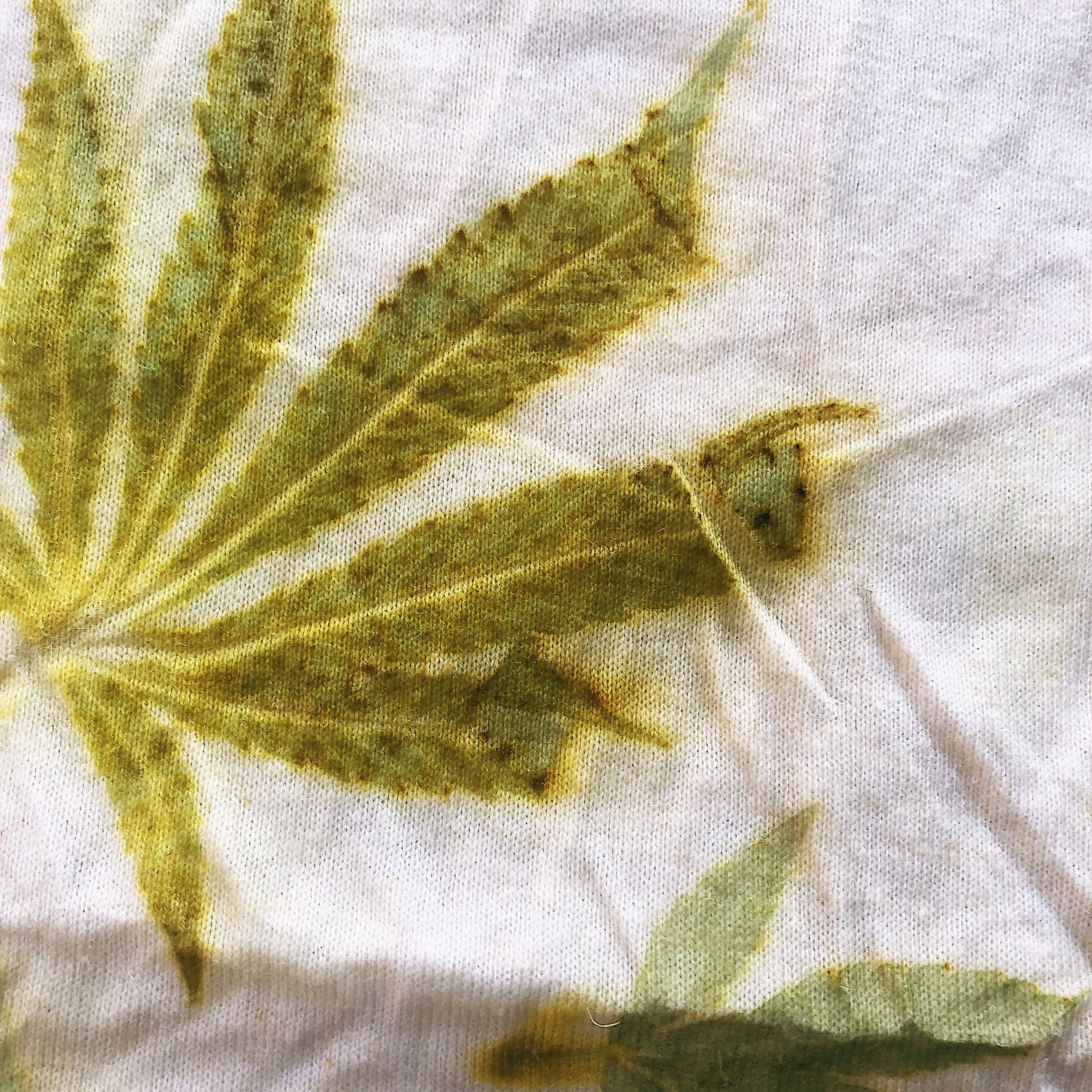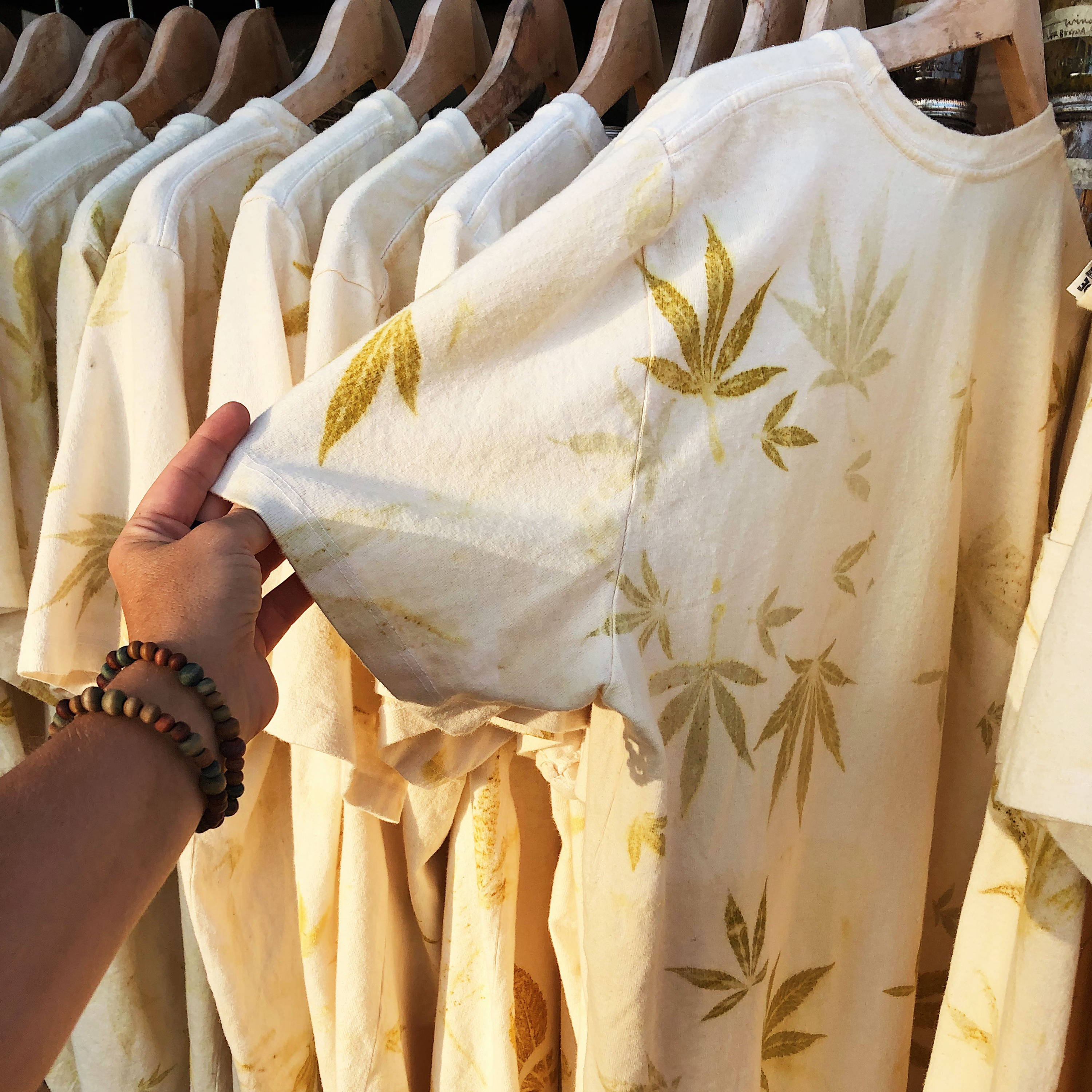 The cannabis plants used to make these prints were grown organically in California and then picked by hand. The tees were pretreated with natural ingredients to best accept natural dye and remain color and light-fast. To retain the best color, these pieces should be hand-washed or machine washed on a gentle, cold cycle with all-natural detergent.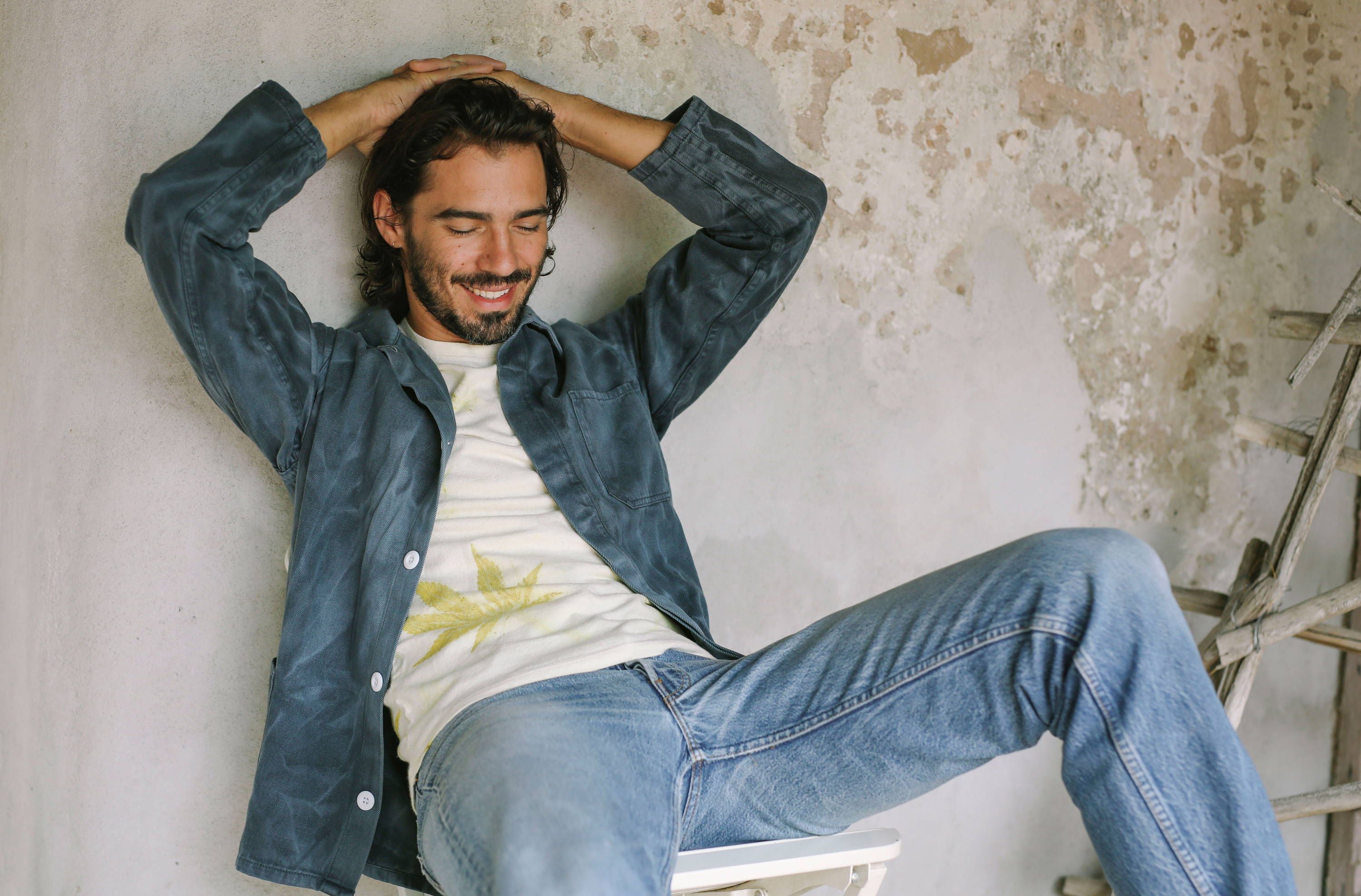 ---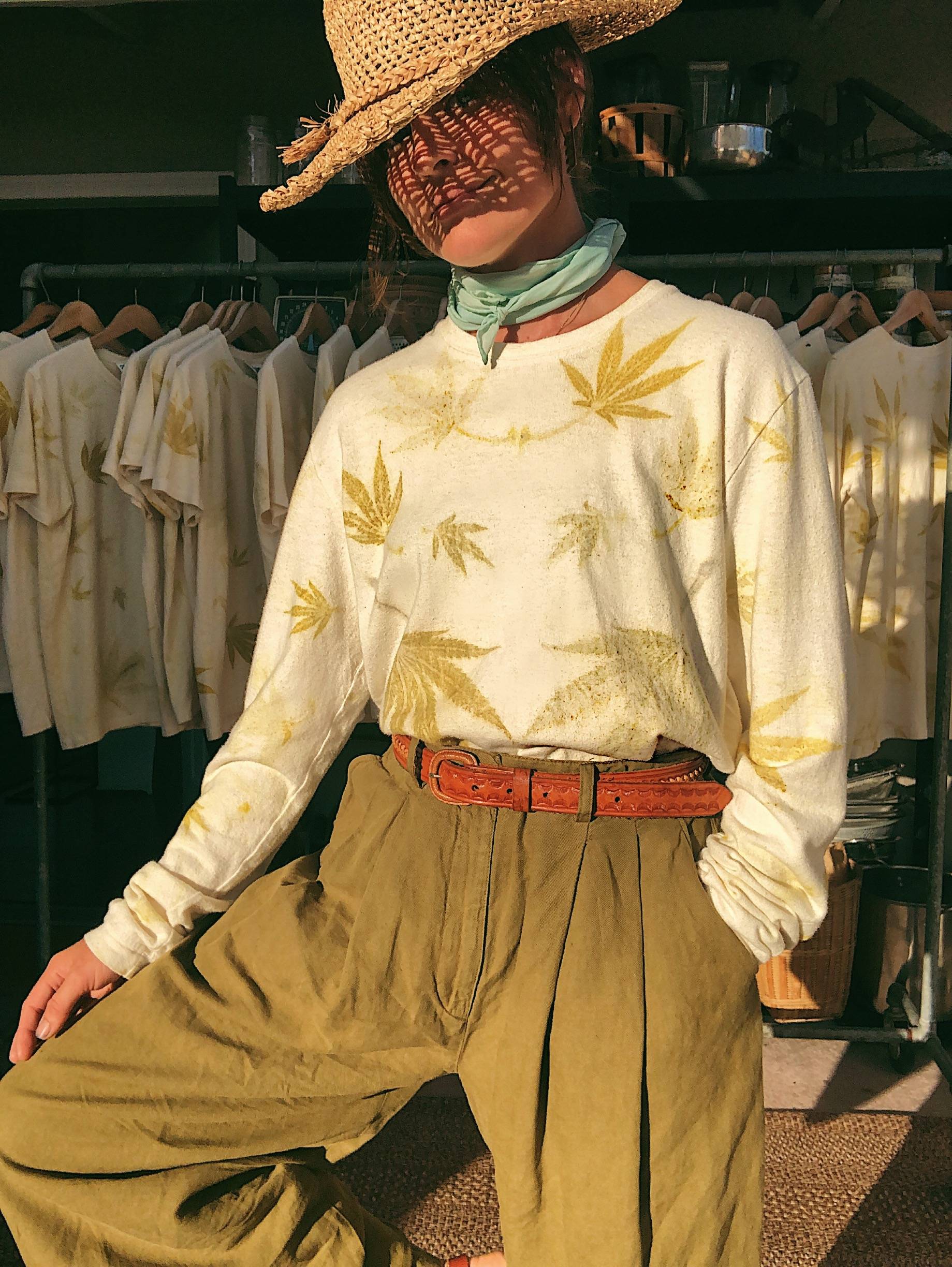 With experience tending organic natural dye gardens from a family heritage orange grove in southern California, to the urban sidewalks of Brooklyn New York, and in the tradition of an English community garden in London, Liz Spencer has devoted an artistic practice to her insatiable curiosity of coaxing color from plants.
She holds a Bachelor of Arts from Linfield College & a Master of Arts from the world's leading sustainable fashion graduate program 'Fashion & the Environment' at the London College of Fashion. She has taught fashion, sustainability, and natural dyeing at Parsons the New School and continually teaches at the Fashion Institute of Technology. She was a venture fellow at the Brooklyn Fashion and Design Accelerator (BF+DA) and an intern in the inaugural year of the Sewing Seeds Program at The Textile Arts Center.
---